Do you get overwhelmed thinking about how much debt you have? The average American has nearly $40,000 in debt, excluding mortgage loans, so you're not alone if you owe a significant amount. Sometimes, though, you may find yourself with more debt than you'll ever be able to pay back on your own. If you're facing a massive amount of personal or business debt, a bankruptcy declaration can allow you to get ahead of your debt and repay portions of it to get creditors off your back. 
Is Bankruptcy Bad?
We often get asked about whether a bankruptcy declaration is a bad thing. While there is an unfortunate stigma attached to bankruptcy, it's not something that you should feel guilty about. Bankruptcy is a strategic decision, and if you need assistance making things right with creditors, it's worth taking a look at the different types of bankruptcy and considering whether it may be the best decision for you.
What Is Bankruptcy?
If you have debts that you're unable to pay on your own and feeling overwhelmed by inquiries from creditors, bankruptcy offers potential relief. With the help of the court system, you'll come up with a plan to repay your debt. How you repay the debt — and how much of it you're responsible for repaying — depends on which kind of bankruptcy you file.
Chapter 7 Bankruptcy
Chapter 7 bankruptcy is typically recommended for unsecured debt that isn't protected by collateral. Once you file for Chapter 7 bankruptcy, creditors won't be able to foreclose on your home or garnish your wages. You may lose some of your belongings in the process — the court has the ability to sell your possessions to repay your creditors, although you may be able to keep your home, depending on state laws and how much equity you have.
Chapter 11 Bankruptcy
While you can file for chapter 11 bankruptcy as an individual, it's typically recommended for corporate entities. Also known as a reorganization, Chapter 11 bankruptcy allows businesses to restructure while still paying back debtors. 
Chapter 13 Bankruptcy
Chapter 13 bankruptcy is reserved for individuals and typically involves repayment over a 3- to 5-year-period. Instead of paying the people or organizations you owe directly, you send money to a trustee who then distributes it among your creditors. If you have the ability to pay some of your debt, Chapter 13 may be the right fit for you.
Chapter 12 Bankruptcy
This is similar to Chapter 13, but narrower in scope. Chapter 12 bankruptcy is specifically for farmers and fishermen who owe a portion of their debt to their farming or fishing companies.
Which Type Of Bankruptcy Should I Declare?
You now know more about different types of bankruptcy, but it's difficult to say which type is the best fit for you without a personal consultation. There's no one-size-fits-all solution for bankruptcy, which is why it's important to meet with an attorney and discuss your particular circumstances. Depending on the situation, one form of bankruptcy may make more sense. 
What Is Means Testing?
Means testing helps determine whether you qualify for Chapter 7 bankruptcy. First, your income is tallied to see if it falls below your state's median income. If it is, you qualify for Chapter 7 bankruptcy. If it isn't, you still may qualify if your disposable income is below a certain threshold.
Chapter 7 bankruptcy is sometimes preferable to Chapter 13. If you have no conceivable way to pay back debt, it allows for debt forgiveness, but your property and belongings may be at risk. 
If you want to learn more about bankruptcy, you can reach The Cochran Firm at https://www.cochrantexas.com/1-800-THE-FIRM (1-800-843-3476) or contact us now via our online chat.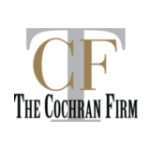 At Cochran Texas, we understand that needing legal help can be scary.  It doesn't have to be. We are a trusted leader in the legal profession and in our community. We know you are more than a case number. We get to know you as a person.  This allows us to offer a balanced and thoughtful approach to giving you the best possible legal representation. Our mission is to protect the legal rights of ALL people in our community. No matter your race, gender, background or income level you have a right to skilled legal help. Call us at 800-843-3476.