Because of the pandemic, people fear going to the emergency room or even their doctor's office. According to a survey by the American College of Emergency Physicians, one-third of adults in this country, about 29 percent, have actively delayed doctor appointments during the COVID-19 outbreak. And unfortunately, reports of discipline against bad doctors dropping may also add to people's fears.
In the early days of the pandemic, state medical boards filed fewer emergency actions against doctors' medical licenses. The low numbers are concerning. It was reported in USA Today that across the country, emergency actions fell almost 60 percent between April and June 2020 compared to the same time frame in 2019. In April alone, actions were down 85 percent.
Simultaneously, however, there was no real corresponding decline in the number of actions against clinical privileges by hospitals. A doctor who has made a misstep and might have lost privileges at one hospital could still be working at other facilities.
What is causing a decrease in discipline?
Many factors could be involved in why there has been a decrease. The pandemic appears to be playing a major part in the reduction of complaints. With people staying home and being more cautious, there are fewer physician visits and a decline in surgeries, imaging and routine care, causing fewer complaints. Also, complaints can be filed by sources other than hospitals, such as peers, patients, law enforcement, and medical malpractice settlements. Their reporting of complaints may also be down due to the pandemic's circumstances. 
Here are some other issues that could be linked to the slow-down:
Taxed workers who are charged with reporting the cases, facing sudden challenges like working remotely. 

A decrease in funding at the state level and layoffs of government employees.

Temporary shutdown of courts early in the pandemic with repercussions still reverberating. 
Where are the problem doctors?
According to USA Today, the largest decline in physician discipline occurred in New York, Indiana, Texas, Maryland, Michigan and Kentucky. Kentucky took ten licenses away in the first six months of 2019 and none between January and June this year. However, there are a few states that did show an increase in emergency actions during the pandemic. Florida more than doubled the number of doctors it stopped from practicing (from four in the first six months of 2019 to 10 in the first half of 2020). 
Although official complaints against doctors will inevitably be entered into the proper databases, the pandemic has forced the medical community to think on its feet. Unfortunately, data input may continue to take a back seat to daily issues. 
Hospitals are required to report any actions that limit or revoke a doctor's clinical privileges for more than 30 days. However, during the COVID-19 crisis, hospitals could be taking different steps against an erroneous physician that doesn't need to be reported to medical boards, possibly due to doctor shortages or other reasons. Or, perhaps, hospitals may be taking action that allows the problem doctors to resign instead of being reported. 
And while the mass influx of COVID-19 patients to hospitals in April and May is behind us, hospitals still have compromised, and vulnerable patients and errors and complications are likely to continue.
Recently Dr. Danielle Ofri, an internist at Belleview Hospital in New York City, detailed the pandemic's early days, including how the medical staff were forced to take in 20 or 30 transferred patients at a time. Ofri believes there are many more errors made by hospital staff than the public knows. "I don't think we'll ever know what number, in terms of cause of death, is [due to] medical error — but it's not small,'' Ofri said.  
While this information may be concerning, by no means should it deter you from seeking medical treatment, especially in the case of an emergency. Make sure to stay in touch with your doctor and don't ignore vaccinations, critical cancer screenings, or treatment for chronic conditions. 
At the Cochran Firm Texas, we care about your health and safety. If you have questions or would like to discuss possible legal options in regards to medical negligence, feel free to contact us at 1800 THE FIRM (1-800-843-3476) or now via our online chat.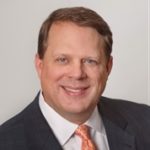 A trial lawyer for over 20 years, Bryan Pope is dedicated to fighting for justice while defending the rights of his clients. Bryan's influence often goes further—helping clients to navigate life-altering events and overwhelming grief. In addition to other areas of practice, Bryan specializes in helping sufferers of CRPS/RSD—a debilitating condition in which his in-depth knowledge enables him to lecture to other lawyers around the nation while also serving as a current chair for a CRPS/RSD organization.