Researchers at the Cleveland Clinic are studying whether human stem cells can help treat complex regional pain syndrome (CRPS), and the results could lead to medical breakthroughs. There's currently no cure for the condition, which can be debilitating and leaves sufferers in tremendous pain. Current treatment methods include rehabilitation, physical therapy, and medication. If stem cell treatment is effective, it will reduce the number of patients prescribed opioid medication. Opioid medication is highly addictive and can be a gateway to substance abuse. Stem cell therapy could change the way doctors treat chronic pain. 
What Is CRPS?
CRPS, also known as reflex sympathetic dystrophy syndrome, is a rare condition that can develop after an accident or an injury. CRPS patients usually have an arm or leg affected by the syndrome and deal with a disproportionate amount of pain in that limb. Symptoms include burning and throbbing, sensitivity to touch, swelling, muscle spasms, and joint stiffness. The exact cause is unknown but usually occurs after a traumatic injury, like a crushed limb, surgery, burns, or broken bones. The condition is caused by central and peripheral nervous system dysfunction, which could be linked to the immune system. CRPS is a chronic pain condition, meaning patients may have flare-ups where the pain is even worse. Weather changes and stress can trigger painful episodes. For some, bumping or touching the affected limb is enough to trigger a flare-up. While some progress has been made in understanding the condition, many aspects remain a mystery to doctors. 
Stem Cell Treatment for CRPS
Stem cells treat various diseases, including cancer, stroke, blood conditions, and neurological diseases like Alzheimer's and Parkinson's. They can develop into cell types and usually come from bone marrow or the bloodstream. Stem cells can replace cells damaged by injuries, which is why they could show promise for CRPS patients. The Cleveland Clinic received a $5.5 million grant from the National Institutes of Health to develop a stem cell treatment for CRPS. It is the first time the federal government has funded a pain management study that uses human mesenchymal stem cells and the largest ever CRPS-related grant. 
CRPS is thought to result from dysregulating neuroimmune pathways that regulate pain, and stem cells can create new, healthy cells, potentially alleviating a patient's discomfort. While painkiller medication and other treatments can help, stem cell therapy might provide even more promising results. Stem cells may help address the root problem by treating CRPS on a cellular level. Mesenchymal stem cells, including bone, cartilage, and fat, are found in human tissue. Cleveland Clinic researchers plan to manufacture stem cells to give to patients. If successful, the stem cell therapy would move to clinical trials. 
Access To Stem Cell Therapy
Even if the CRPS stem cell research has promising results, a potential hurdle could make it difficult for patients to access the treatment: the hefty price tag. Stem cell therapy usually starts at $2,000 but can cost upward of $25,000 for more complicated treatment. Most insurers don't cover stem cell therapy because it's considered experimental, giving patients no choice but to pay out-of-pocket for care. This may change if more stem cell therapies become approved by the FDA, but it can be challenging to get coverage. CRPS patients may struggle to work because of their disability, making it even harder to pay for needed care. Patients may have no choice but to go into debt, borrow money from loved ones, or crowdfund on websites like GoFundMe to get needed treatment.
Hiring A CRPS Lawyer
If you've received a CRPS diagnosis after a car accident or injury, you should call a CRPS lawyer to determine whether you have legal options available. Aside from the physical toll, CRPS can profoundly impact mental health. Conditions like depression, anxiety, and substance abuse disorders are all common in patients. The syndrome can also affect a patient's finances because of an inability to work. Flare-ups can be debilitating and leave someone unable to move or use their limb. CRPS patients are eligible for Social Security disability benefits, but these payments are often barely enough for someone's necessities. On top of that, someone with CRPS might have to see multiple specialists whose services may not be covered by insurance. Stem cell therapy may be out of reach for patients, even if they desperately need another treatment option. 
Filing a CRPS personal injury claim won't take the pain away, but it can improve patients' lives. Financial compensation can cover economic damages like lost wages and medical expenses. A CRPS lawsuit can also reimburse you for losses like physical pain and suffering, emotional distress, and a decreased quality of life. It can be challenging to prove that CRPS is linked to an accident, which is where a lawyer comes in. Our attorneys at the Cochran Firm Texas have expert CRPS/RSD experience and can help you win your case. Contact us at 1-800-843-3476, fill out our online contact form, or message us via our 24/7 chat to learn more.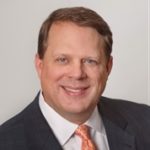 A trial lawyer for over 20 years, Bryan Pope is dedicated to fighting for justice while defending the rights of his clients. Bryan's influence often goes further—helping clients to navigate life-altering events and overwhelming grief. In addition to other areas of practice, Bryan specializes in helping sufferers of CRPS/RSD—a debilitating condition in which his in-depth knowledge enables him to lecture to other lawyers around the nation while also serving as a current chair for a CRPS/RSD organization.