Larry Taylor admits it. He's worried, very worried. This fall, amid the COVID-19 outbreak, his three kids are heading off to school. Two are heading to college. One is heading to law school.
"The closest will be six hours away,'' says Taylor, a managing partner of the Cochran Firm Texas. "I'm scared as hell.'' 
As colleges across the country reopen, new hot spots with students contracting COVID-19 are being reported. In places like Chapel Hill, North Carolina and South Bend, Indiana, in-person classes seemed to switch to virtual settings just moments after they began, with many students having to leave their new dorms to return home.
Moving Forward In Unpredictable Times
Because the best-laid plans are subject to change, Taylor and his family have added several precautions to their COVID-19 college to-do list.
The first course of action, according to Taylor, is to know the school's reopening plans and the COVID-19 mitigation protocol. "The first thing you do as a parent is to be engaged,'' he says. You should make sure your email is set up so you can quickly receive the school's COVID-19 information and ask school officials plenty of questions. 
What will the classrooms look like now, during the pandemic? Do the students have their temperature taken before they enter the classrooms? Where are masks required? 
Stress Personal Responsibility, But Times Are Tough So Help Your Student 
Make sure to keep up with what is happening at your student's particular school. Ensure your student has the correct tools in place for in-person or online learning and is aware of on-campus responsibilities.
For example, many schools attempting in-person classes have brought in new surveillance tools, including cameras, to monitor social distancing and apps for students to use on personal computers and phones to track daily health and COVID-19 symptoms. 
Know Who To Contact
Parents should have easy access to the school's contact names, emails and phone numbers in case the student gets sick or is exposed and has to quarantine. Also, know the area hospitals, and have the proper documents to receive your child's medical information, if he or she is 18 or older. 
Also, find out where your student will have to isolate if necessary. Many schools have set aside dorm rooms and hotels for students to isolate when it comes to quarantine. 
Sudden Changes And Your Wallet
Taylor encourages parents to keep in mind there is unseen potential for the school's learning structure to change. Recently, many schools, who started the fall semester with classroom learning have become hot spots and were forced to halt in-person classes, making students move to online only. While this keeps students from potentially spreading the virus, it also means they are not in a classroom anymore but are still paying for their dorm room.
Since the early days of the pandemic, when schools across the country sent students home in the middle of the spring semester, students have attempted to take legal action, hoping to receive reimbursement in fees or tuition for the changes in the schooling experience. Although most are still winding through the court system, some of these schools facing litigation include Drexel University, Columbia University, Michigan State, Vanderbilt, Brown, Berkley, University of Colorado and Harvard Law School.
However, parents' outlook is grim when it comes to financial reimbursement for students, including a discount in dorm costs for those taking all online courses. "Universities do not want to lose millions of dollars,'' Taylor says. "There is a daily push in the courts to protect businesses, universities and hospitals from lawsuits involving COVID-19.''
Drive Home the Rules
Once a family has accepted the risks associated with a student spending this fall semester on a college campus, specific rules must be followed. Indeed, parents have been irritating their children by laying out rules for years, but during COVID-19, some do's and don'ts have life-saving results, including the following:
No matter what the school's regulations are, it is always safest for students to wear masks in public. 

Make it clear that if they do not abide by the university rules, they may be sent packing. If they are kicked out of on-campus housing, you could be responsible for paying for their unused housing. The students could also be sent home, putting other family members in jeopardy. 

Lysol, antibacterial soaps and lotions should be used liberally. 

Disregard requests to stop being a nag. Text your student, reminding him or her to use all precautions, wear a mask and sanitize regularly.
For parents, to keep stress at bay, be prepared ahead of time. Think of COVID-19 as a hurricane on the horizon and create a "COVID Kit.'' It should include a change of clothes and toiletries if you need to travel to your child quickly. For those with students more than a few hours away, check airline flight options and pricing if your child needs you quickly. 
Also, stress to your children the importance of social distancing and help them realize peer pressure does not end with high school graduation. The U.S. is currently seeing a growing number of coronavirus "clusters'' caused by poor student behavior. This trend is related to social events. For example, at the University of Kansas, COVID-19 testing was performed on 7,088 people, and 89 people tested positive. Of those cases, 87 were students, and almost 100 percent were linked to Greek life gatherings where masks were not worn, and they did not stay six feet apart.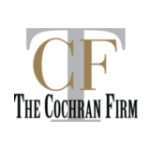 At Cochran Texas, we understand that needing legal help can be scary.  It doesn't have to be. We are a trusted leader in the legal profession and in our community. We know you are more than a case number. We get to know you as a person.  This allows us to offer a balanced and thoughtful approach to giving you the best possible legal representation. Our mission is to protect the legal rights of ALL people in our community. No matter your race, gender, background or income level you have a right to skilled legal help. Call us at 800-843-3476.