Recently, the American Society of Regional Anesthesia and Pain Medicine selected Dr. Michael Stanton-Hicks as its 2017 John J. Bonica Lecture Award winner.  Having been called a giant in the management of complex regional pain syndrome/reflex sympathetic dystrophy (CRPS/RSD) because of his extensive contributions to further the understanding of the condition, Dr. Stanton-Hicks will be next presenting his lecture, "CRPS: What's In a Name?" at the 16th Annual Pain Medicine Meeting in Lake Buena Vista, Florida on November 18.
Early in his career, Dr. Stanton-Hicks concentrated on treatment options for CRPS/RSD patients, later becoming a role model for newer pain management specialists at the Cleveland Clinic, where he has performed numerous spinal and peripheral nerve stimulation procedures for chronic neuropathic and CRPS/RSD pain.
According to a May 31 report published by the American Association for the Advancement of Science (AAAS), Dr. Stanton-Hicks said he foresees an expansion of indications for CRPS/RSD patients that extend beyond pain management to include "improvement in organ function and body systems." Although there are many different types of treatments for CRPS and new ones pop up frequently, what works for one does not usually work for another, making treating the disease even more difficult.
What is CRPS/RSD?
CRPS/RSD is a chronic neuro-inflammatory disorder that affects up to 200,000 individuals in the U.S. in any given year. CRPS/RSD commonly follows a musculoskeletal injury, a nerve injury, surgery or immobilization, and occurs when the nervous system and the immune system malfunction as they respond to tissue damage from some sort of trauma. The nerves are thought to misfire, sending constant pain signals to the brain.
CRPS/RSD symptoms vary in severity and duration, and are frequently out of proportion to the original injury. They may include:
Sensitivity to the touch
Abnormal hair and nail growth
Swelling
Temperature changes to the affected body part
Color changes of the skin
Weakness
Decreased range of motion
Intense burning at the affected site.
Studies of the incidence and prevalence of the disease show that in severe cases, individuals may not recover and may have long-term disability.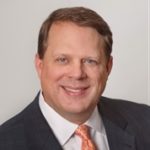 A trial lawyer for over 20 years, Bryan Pope is dedicated to fighting for justice while defending the rights of his clients. Bryan's influence often goes further—helping clients to navigate life-altering events and overwhelming grief. In addition to other areas of practice, Bryan specializes in helping sufferers of CRPS/RSD—a debilitating condition in which his in-depth knowledge enables him to lecture to other lawyers around the nation while also serving as a current chair for a CRPS/RSD organization.