Medical marijuana has been approved for use in 23 states, and the law in Illinois allows patients with one of 40 specified medical conditions, including complex regional pain syndrome/reflex sympathetic dystrophy (CRPS/RSD), to get a doctor's recommendation to buy marijuana from one of the state's approved dispensaries.
Members of the advisory panel, which including doctors, nurses, patients, and advocates, have said that although all drugs come with side effects and more research is needed, marijuana's potential benefits significantly outweigh its risks.
Medical Marijuana Still Faces Opposition
Despite the benefits, medical marijuana still faces a great deal of opposition. It remains illegal under federal law and is classified, along with heroin and LSD, as Level I, the most dangerous level of drug. The American Psychiatric Association (APA) has stated that there is no scientific evidence that marijuana use benefits a psychiatric disorder, and the American Medical Association (AMA) does not advocate the use of marijuana as medicine.
FDA Reviewing Medical Marijuana Literature
But according to a recent article appearing in the National Pain Report, the U.S. Food and Drug Administration (FDA) is currently reviewing all of the medical literature pertaining to the medicinal use of marijuana, and could recommend the rescheduling or descheduling of marijuana, opening the door for research and better access.
A 2012 study published online in The Journal of Pain found that low-dose vaporized cannabis significantly improved neuropathic pain, concluding that vaporized cannabis, even at low doses, might present an effective option for patients with treatment-resistant neuropathic pain without a significant impact on their daily functioning.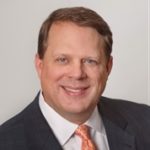 A trial lawyer for over 20 years, Bryan Pope is dedicated to fighting for justice while defending the rights of his clients. Bryan's influence often goes further—helping clients to navigate life-altering events and overwhelming grief. In addition to other areas of practice, Bryan specializes in helping sufferers of CRPS/RSD—a debilitating condition in which his in-depth knowledge enables him to lecture to other lawyers around the nation while also serving as a current chair for a CRPS/RSD organization.