Complex regional pain syndrome (CRPS) is frequently characterized as an invisible condition. People diagnosed with CRPS may look totally fine and healthy on the outside, but in reality, they are suffering from severe, chronic pain on the inside. The pain and struggles of people with CRPS can be difficult to explain to family and friends, and this can be extremely frustrating and can have negative impacts on their physical, emotional and social well being. This is why it's so important to get support from people who know what you are going through. There is no need to suffer alone.
It's unfortunate that so many CRPS patients and their family members tend to feel isolated. However, this doesn't have to be the case. Getting involved with a support group can offer a safe environment to talk about CRPS issues with others who are living in the same situation. CRPS support groups can help to connect people living with CRPS so they can share their feelings, concerns and experiences with one another.
How Support Groups Can Help With CRPS
People with CRPS often find themselves socially isolated and withdrawn because the pain from their disease makes it difficult to participate in their usual activities. That is why online or in-person CRPS support groups are so important. Finding support from others who understand what you are going through can help to reduce depression, negative moods and feelings of anger. By getting involved with a CRPS support group, you can connect with others to not only receive advice but also so you can share your own experiences that could in return help someone else.
CRPS support groups offer help in a variety of ways. Some organizations have newsletters and conferences that can keep people up to date with the latest research and treatment options. Support group members can also share their own tips for managing everything from daily tasks and insurance coverage to medications and other challenges of living with CRPS. 
Online support groups and forums are extremely beneficial because they can be accessed at any time. They take away the extra stress of having to travel to a location to attend a support group, and sometimes having discussions over the internet makes it easier to discuss sensitive topics that you may not feel as comfortable discussing in person.
Explore These CRPS Support Groups
There are a variety of organizations that are committed to helping the CRPS community. No matter what type of support you or your family may be seeking for CRPS, one of the following organizations may be able to help.
Reflex Sympathetic Dystrophy Syndrome Association (RSDSA)

is an international 501 (c) 3 not-for-profit organization, based in Milford, Connecticut. RSDSA has been helping those affected by CRPS/RSD for more than 30 years. Their mission is to provide support, education and hope to all affected by the pain and disability of CRPS/RSD. They are also committed to funding and advocating for research to develop better treatments and a cure. RSDSA also conducts conferences throughout the United States to provide the latest knowledge on treatment and research.  The RSDSA website has many peer-reviewed articles and educational pieces on the types of treatment for CRPS (Ketamine, Spinal Cord Stimulators, etc.).  Also, you can find a local support group through the RSDSA.
The

Burning Limb Foundation

gives those suffering from CRPS a community resource that provides advocacy and action through a lens of compassion, hope and understanding. Their goal is to help individuals with CRPS, their families and caregivers to find their voice so that they won't have to fight the CRPS battle alone. The Burning Limb Foundation feels it is important to explore solutions for CRPS that incorporate healing the mind, body and spirit. 
The goal of the

CRPS Forum

is to unite the CRPS community as well as educate, support research and raise awareness. CRPS Forum's founder and executive director Roxanne Piszczek was diagnosed with CRPS in 2011. While searching for information about her diagnosis, she realized there wasn't a message board forum for the CRPS community. In 2014, she decided to create the CRPS Forum. In addition to creating the first message board forum for CRPS, she also began to work with Los Angeles Mayor Eric Garcetti and The County of Los Angeles Board of Supervisors to create awareness, support and proclamations for an annual awareness day.
If you or someone you know is suffering from CRPS it is vital to find a group that understands the struggles associated with the disease. By getting involved with a CRPS organization you can participate in conferences, fundraising events, mentoring, support groups and other activities that can help you take control of life with CRPS. Make sure to get involved and join one today.
If you believe your CRPS condition is the result of an injury from an accident or negligence of another, you may be able to file a personal injury or medical malpractice claim. By pursuing a claim, some of the financial burdens can be lessened, allowing you to focus on managing your physical and mental well-being. The Cochran Firm is experienced in handling CRPS cases and is here to help. For more information, you can reach The Cochran Firm at https://www.cochrancrps.com/1800 THE FIRM (1-800-843-3476) or contact us now via our online chat.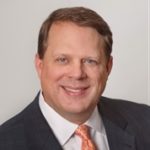 A trial lawyer for over 20 years, Bryan Pope is dedicated to fighting for justice while defending the rights of his clients. Bryan's influence often goes further—helping clients to navigate life-altering events and overwhelming grief. In addition to other areas of practice, Bryan specializes in helping sufferers of CRPS/RSD—a debilitating condition in which his in-depth knowledge enables him to lecture to other lawyers around the nation while also serving as a current chair for a CRPS/RSD organization.