I'm not sure just how "common" this knowledge is, but I thought I'd post what I'd found and let you all be the judge. There has been much talk about recent studies that find that women who use birth control pills have an increased risk of developing cervical cancer. These studies claim that the risk does fall once the pill is discontinued, however, taking contraceptives for five or more years has been associated with cervical cancer.
One factor that contributes to cervical cancer is having multiple children. As a result, when looking at risks related to oral contraceptive usage, a review of whether women have given birth to fewer babies after taking the drug must be conducted. Regular screening is a must for woman taking oral contraceptives, to look for possible signs of cancer development. The symptoms of cervical cancer include painful sex, vaginal bleeding and discharge.
HPV-a sexually transmitted virus-is one of the major causes of cervical cancer. Because the HPV virus can remain in the body for life, a prior HPV infection in someone or their partner can cause abnormal cervical cell growth. Because HPV does not cause symptoms and usually resolves without any problems, women may not be aware if they've been infected before.
Other factors that increase the risk of cervical cancer include: having an impaired immune system, being exposed to DES (diethylstilbestrol) before birth, and having a history of smoking or being exposed to smoke.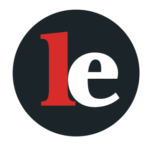 The Legal Examiner and our Affiliate Network strive to be the place you look to for news, context, and more, wherever your life intersects with the law.