A Plano, Texas woman who suffered a miscarriage and developed potentially life-threatening blood clots after using the Ortho Evra birth control patch has filed a federal lawsuit against drug manufacturing giant Johnson & Johnson in
Marshall, Texas.
According to an article on PR Newswire, Elizabeth Barroso, now 24, began experiencing chest pains and difficulty breathing after using Ortho Evra(R) for only three weeks in 2004. She spent eight days in the hospital, where doctors treated her for blood clots in her lungs. Ms. Barroso had no prior history of such problems.
After being released, Ms. Barroso was prescribed blood-thinning medication for 10 months. She became pregnant in October 2004, but later suffered a miscarriage. When she later became pregnant in 2005, Ms. Barroso
was forced to endure daily self-injections of blood thinners to prevent another miscarriage. Due to her injuries from Ortho Evra(R), all of Ms. Barroso's future pregnancies will carry a risk of miscarriage and will require similar treatment, according to the lawsuit.
The case is the latest of many against Johnson & Johnson, which earlier this year settled other cases involving Ortho Evra(R) and the development of blood clots.
The complaint filed in U.S. District Court in the Eastern District of Texas, Marshall Division, says the package insert that came with Ortho Evra(R) was misleading and in direct conflict with Johnson & Johnson's own
data. The insert suggests the risk of blood clots among Ortho Evra(R) users is equivalent to that of women using oral contraceptives. However, from April 2002 to December 2004, the company logged 27,974 adverse events among Ortho Evra(R) users. During that same time period, Johnson & Johnson noted only 5,571 adverse events for one of its oral contraceptives, even though it was used three times more than Ortho Evra(R).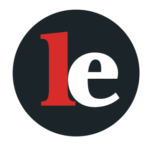 The Legal Examiner and our Affiliate Network strive to be the place you look to for news, context, and more, wherever your life intersects with the law.