There have been some claims that the smoking cessation drug Chantix has been
linked to changes in behavior and neuropsychiatric problems. This news story about
the drug has risen more than a few eyebrows recently.
Michael Marino went missing last week along with his eight-year old
daughter. After an extensive search, he was found 1,800 miles away from his home in Orlando,
Florida in a state of confusion. Luckily,
Marino and his daughter were not hurt, but something had to be amiss to
lead him to drive for 44 hours, spending $500 on gas.
Doctors are unsure of what happened but Marino's wife is convinced she knows
the cause: Chantix. She claims that Michael began acting strange and didn't
seem like himself after he began taking the drug. He was admitted to a hospital, but after a variety of tests doctors could not seem to find the source of Marino's odd behavior.
The Chantix warning label
lists changes in behavior, agitation, depression and suicidal behavior as
possible side effects. Many consumer advocates want the FDA to highlight the
suicide risk associated with Chantix with a black box warning. As of yet, nothing has happened.
Despite the apparent risks, health officials are still promoting Chantix as
a way to stop smoking.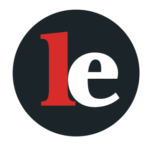 The Legal Examiner and our Affiliate Network strive to be the place you look to for news, context, and more, wherever your life intersects with the law.