Last week we blogged about Cipro and Levequin, two antibiotics that have been known to cause some pretty bad side effects. The FDA released a statement on July 8, that requested black box warnings for these drugs. Talk about side effects! These drugs have been linked to a risk of tendinitis and tendon rupture!
I decided to dig around a bit and see if I could find any first-hand accounts of people who have taken these drugs and experienced the side effects. I was amazed at what I found:
I have taken Levaquin 500 mg tablets for 11 days (until 2 days ago) against pneumonia.
I have developed severe pain in my achilles tendons (mostly on the left side ). I can hardly walk in the morning. Not having had any problems before I could not figure whatever could be the reason for this problem, especially since I have been doing stretching exercises for years.
I was diagnosed in an emergency room with pneumonia after some mysterious symptoms that included blood pressure over 200 and pulse of 110 with sputum containing blood. I was given a prescription for Levaquin for the "pneumonia."
After two days, there was tremendous swelling of my right arm and left leg.
There was acute weakness and pain of the left Achilles tendon. My left leg bothers me to this day–about 8 months later.
I was in doubt about the pneumonia diagnosis to begin with, and still am. Doubly in doubt about the prescription, since I have never been allergic or had any reaction to drugs in 85 years.
I just finished taking Levaquin for 10 days for a sinus infection. After the 5th day I noticed extreme pain in my muscles through my entire body. I just finish my 10th pill 3 days ago and am still in extreme pain. I feel like I'm an 80 year old woman in a 34 year old's body.
I'm not sure if a "black box" warning will do anything for the pain these people have already experienced. What about you? Have you experienced any of these side effects with Cipro or Levaquin?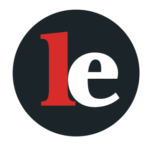 The Legal Examiner and our Affiliate Network strive to be the place you look to for news, context, and more, wherever your life intersects with the law.