A contrast is sometimes used in MRI ("magnetic resonance imaging") and always used in MRA ("magnetic resonance angiography"). These tests use powerful magnets and radio waves to make images of a patient's internal issues or blood vessels. During these procedures, a contrast dye is injected into the body to help detect any abnormalities. Unfortunately, MRI and MRA contrast dye containing the heavy metal gadolinium has been linked to a disease called Nephrogenic Systemic Fibrosis (NSF) or Nephrogenic Fibrosing Dermotherapy (NFD. This is a serious, and life threatening medical condition. Often times, the disease process starts in the skin and spreads to other parts of the body and internal organs.
The disease may cause a patient's skin to change color – it may change from pink to orange to brown. The skin may become even woody. A patient may even notice that the skin will lose its hair and all color pigmentation.
Those patients who are more prone to develop the disease include those with previously known kidney disease. As such, a kidney transplant might be necessary to treat NSF/NFD.
Symptoms of NSF/NFD include
-Burning of the skin
-Hardening or tightening of the skin
-Swelling in extremities
-Red or dark patches on the skin
-Yellow spots on the whites of the eyes
-Difficulty moving hands, feet or legs
– Joint pain or stiffness in joints
-Muscle weakness
MRI/MRA Contrast Dyes containing Gadolinium
The brand names of MRI contrast dyes containing gadolinium include Omniscan, OptiMARK, Magnevist, MultiHance, and ProHance.
On May 23, the FDA required a Black Box Warning on all MRI contrast dyes containing gadolinium, warning caution in using them in people with impaired kidney function
For more information on this subject matter, please refer to the section on Drugs, Medical Devices, and Implants.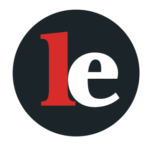 The Legal Examiner and our Affiliate Network strive to be the place you look to for news, context, and more, wherever your life intersects with the law.