To the apparent surprise of many researchers, a major study has found no benefit — and perhaps even some harm — from adding the anti-clotting drug Plavix to aspirin in an attempt to prevent heart attacks in people at high risk.
"Their attempt to extend those results to a larger population group failed," said Dr. Matthew Wolff, chief of cardiology at the University of Wisconsin-Madison. "They went for a home run and fell short of the outfield wall."
According to an article which appeared in the San Jose Mercury, Plavix has previously been shown to significantly reduce the risk of second heart attacks, and physicians (and possibly the manufacturer) assumed it would be equally helpful in preventing an initial attack when given alongside aspirin. However, a trial involving more than 15,000 high-risk patients showed no overall benefit from the drug, researchers reported Sunday at an Atlanta meeting of the American College of Cardiology. The results will appear in the April 20 edition of the New England Journal of Medicine.
"The absence of a clear benefit, in terms of clinical outcome, coupled with the increased rate of bleeding . . . argues against the use of dual therapy in this patient population," wrote Dr. Marc Pfeffer of Harvard Medical School and Dr. John Jarcho of Brigham and Women's Hospital in Boston in an accompanying editorial, which was published online along with the paper Sunday by the journal.
The researchers found that the drug appeared to have a modest benefit in a subgroup of patients who had heart disease but had not had a heart attack, but critics said the benefit was insufficient to offset the cost of the drug and the raised risk of bleeding — always a risk with anti-clotting agents, including aspirin.
After an average of 28 months, Dr. Deepak Bhatt of the Cleveland Clinic told the meeting, 7.3 percent of those receiving only aspirin had suffered a stroke or heart attack or had died, compared with 6.8 percent of those receiving aspirin and clopidogrel — a difference that was not statistically significant.
When the study group looked at the two groups of patients individually, however, they found slightly different results, Bhatt said.
When they looked at patients who already had heart disease, 6.9 percent of those receiving clopidogrel and aspirin had a stroke or heart attack or died, compared with 7.9 percent of those receiving only aspirin, a statistically significant improvement.
But when the researchers looked at patients who had risk factors for heart disease but were otherwise healthy, the results were the opposite.
About 6.6 percent of those who received both drugs had a heart attack or stroke or died, compared with 5.5 percent of those who received only aspirin. The increased risk was primarily because of bleeding.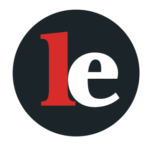 The Legal Examiner and our Affiliate Network strive to be the place you look to for news, context, and more, wherever your life intersects with the law.