Complex regional pain syndrome (CRPS) is a rare, incurable condition that can have debilitating, long-term effects. People with CRPS, also known as reflex sympathetic dystrophy syndrome (RSD), experience excruciating pain due to nervous system dysfunction. One of the perplexing things about CRPS/RSD is that it's often caused by minor injuries like sprains, burns, and fractures. 
Our firm has reviewed potential CRPS cases for over 20 years, and we've recently seen an uptick in patients diagnosed with CRPS after an intravenous needle is inserted during a routine procedure. Can you sue a medical professional if your CRPS is caused by a needle stick? The short answer: It depends.
Even if a nurse or phlebotomist follows procedure and inserts a needle correctly, there's still a chance that you'll develop CRPS and it would not be as a result of an improper procedure. Any time a needle is inserted into an area around nerves, damage may occur regardless of how careful the needle is inserted.  
However, if a medical professional errs while performing a needle stick, a patient might have an easier time proving a medical malpractice legal case. One common scenario: A nurse sticks a needle directly into a nerve, causing nerve damage. If the phlebotomist hits a nerve, you'll likely feel a shocking, electric pain and immediately cry out, letting your care team know that something is wrong. However, this may not be automatically documented in your medical file, so it's a good idea to ask your nurse to make note of the error so you have written documentation of what occurred. 
It's surprising that a simple needle stick done incorrectly could cause permanent nerve damage and lead to a CRPS diagnosis, but it's, unfortunately, something our firm sees often. What should you do if you think you're experiencing CRPS due to a needle stick?
Call a doctor. If you're experiencing nerve pain after an intravenous needle procedure, you should see a doctor for treatment as soon as you can. The doctor may choose to perform a nerve biopsy or electromyography to diagnose your condition, and they may also perform an MRI or X-ray to rule out other illnesses.

Seek treatment from a specialist. A neurologist may recommend prescription medication or suggest alternative treatment like physical therapy, acupuncture or a TENS unit. The recommended course of treatment will depend on the severity of your injury.

Reach out to a lawyer. At

The Cochran Firm

, we have experienced attorneys who regularly review CRPS cases and can help determine whether you can seek damages for your injuries. Whether your CRPS is caused by a needle stick, car accident, workplace injury, or medical negligence, we have a team who can help. 
If you believe your CRPS condition is the result of an injury from an accident or negligence of another, you may be able to file a personal injury or medical malpractice claim. By pursuing a claim, some of the financial burdens can be lessened, allowing you to focus on managing your physical and mental well-being. The Cochran Firm is experienced in handling CRPS cases and is here to help. For more information, you can contact The Cochran Firm Texas at 1800 THE FIRM (1-800-843-3476) or contact us now via our online chat.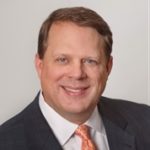 A trial lawyer for over 20 years, Bryan Pope is dedicated to fighting for justice while defending the rights of his clients. Bryan's influence often goes further—helping clients to navigate life-altering events and overwhelming grief. In addition to other areas of practice, Bryan specializes in helping sufferers of CRPS/RSD—a debilitating condition in which his in-depth knowledge enables him to lecture to other lawyers around the nation while also serving as a current chair for a CRPS/RSD organization.