Daniel Scali, 28 of Australia, smashed the Guinness World Record for the longest time in the abdominal plank position (male) with 9 hours, 30 minutes and 1 second. Scali's new record was set on August 6, 2021, in Adelaide, Australia.
The new world record replaces the previously held record by former-marine American George Hood in February 2020, when Hood was 62 years old. The record of 8 hours, 15 minutes and 15 seconds stood for more than 18 months.
What's more incredible is that Scali completed this feat with Complex Regional Pain Syndrome (CRPS). "When I was 12 years old, I fell off my trampoline causing a severe break in my left arm and as a result I live with a condition called CRPS," he shared with Guinness World Records. 
What is CPRS?
Complex regional pain syndrome (CRPS)  is a chronic form of pain. Typically developed after an injury, stroke, heart attack or surgery, CRPS usually affects a leg or arm. Those with CRPS report a burning or throbbing pain, sensitivity to touch, and cold and swelling of the painful area. Additionally, CRPS can result in skin temperature, changes in skin color – from white to blotchy, to red or blue, and changes in skin texture. A decreased ability to move the body part affected has also been reported. Commonly, joint stiffness, swelling, damage, muscle spasms, tremors and weakness are reported. The difficulty in receiving a CRPS diagnosis is that symptoms vary from person to person.
Related: Suffering from Complex Regional Pain Syndrome, What's Next?
This is Scali's second attempt at breaking this world record. During his first attempt, he was disqualified after officials had concerns with the position of his hips. He lasted for 9 hours and 9 minutes before being disqualified. A newcomer to planking, Scali performed his first plank in November 2020, lasting just 2 minutes. 
To prepare himself for the record attempt, he began preparing himself physically to get his body conditioned for the plank. He also knew that he needed to prepare himself mentally. "I knew I had to get in place a mind coach. By doing this, it helped my mental state, to get through the barriers that I needed to get through," he shared with Guinness World Records. 
Sacli wore a compression garment over his left elbow, which helped defuse the chronic pain he experienced. Despite the compression sleeve, Scali experienced pain. "Obviously putting constant pressure on my elbow and forearm, up to my shoulder did give me quite a bit of grief at the start," he explained.
Why did Scali attempt this world record, knowing that he would experience pain? Because "someone else is fighting a more severe disease than what I've got. There's always someone out there worse than yourself," he shared with CNN. "I wanted to show people that no matter what pain you deal with, no matter what issues you have, if you want to do it and you believe you can do it, then go for it."
After breaking the record, Scali is committed to continuing to raise awareness for CRPS. He continues to use planking as a way to raise awareness.
Scali is an inspiring figure, but not alone in demonstrating that those with CRPS are capable of incredible feats of strength. In Scotland, Dan Ward, 37, a steel welder, broke his leg and ankle in December 2019. Even after several surgeries, he has relied on crutches for mobility ever since. Last year he was diagnosed with CRPS. 
Wanting to raise awareness and funds for Burning Nights CRPS Support, he decided to participate in the Three Peaks Challenge, where people climb Ben Nevis, Snowdonia and Scafell Pike in the UK.
With his wife Michelle by his side, they scaled Ben Nevis and Snowdonia. But poor weather prevented the Wards family from scaling Scafell Pike, the third peak. Instead, they completed two slightly smaller climbs that were of equal height. When asked why he was doing the Three Peaks Challenge, Mr. Ward said that "…I wanted to make people more aware of chronic pain conditions and how they affect people mentally." 
Related: You Are Not Alone: A Look At Well-Known Victims of CRPS
While CRPS drains physical strength, many of those with CRPS continue to demonstrate their commitment to raising awareness about their condition. When more people understand the sheer pain that many live with, support for those with chronic pain, like CRPS, will grow. 
If you or someone you know has CRPS from an accident or injury, or think you may be developing this condition, seek medical attention as soon as possible. Receiving a diagnosis early and beginning treatment, and seeking CRPS support from others will help ensure a better outcome.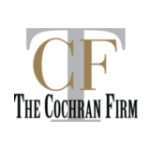 At Cochran Texas, we understand that needing legal help can be scary.  It doesn't have to be. We are a trusted leader in the legal profession and in our community. We know you are more than a case number. We get to know you as a person.  This allows us to offer a balanced and thoughtful approach to giving you the best possible legal representation. Our mission is to protect the legal rights of ALL people in our community. No matter your race, gender, background or income level you have a right to skilled legal help. Call us at 800-843-3476.