For many, the thought that football—an American tradition—could somehow be harming our nation's youth is ridiculous conjecture. But I would argue that some of the most ardent supporters are unaware of the facts; in a recent issue of Living Safer magazine (pg. 13), I discussed the ritual and the risks of this sport that many play for years or even decades if they're good enough to make it to the NFL. I outlined the basics of Chronic Traumatic Encephalopathy (CTE) and its devastating effects on the human mind and body. As in many cases though, it takes a real life example that hits close to home in order to convey the true gravity of the situation.
In 2006, Zackery Lystedt was just 13-years-old but showing promise on the football field. During a routine tackle, his head hit the ground and Zackery remained lying there for a moment clutching his helmet. He never lost consciousness, so the coach told him to sit out for a couple of plays. Zack actually finished the game on the field, but soon after the final whistle he collapsed, seemingly for no reason. After being rushed to the hospital, doctors quickly decided that an emergency procedure was necessary to relieve cranial pressure inside his skull from internal bleeding.
Ultimately Zack was a fighter, doing his best to rediscover what was robbed from him by his brain injury, first by relearning to speak in the months following and then relearning to walk over the next several years. Daily life still poses numerous daunting tasks for Zackery, and many in the community vowed it should never happen to another young person. In 2009, the state of Washington passed the Zackery Lystedt Law—often referred to as the "Shake It Off" law—stating that if a child is suspected of having a concussion, they must be removed from play and can only return if and when he or she is cleared by a licensed healthcare professional. Since that time, all 50 states and the District of Columbia have adopted similar laws—making it one of the fastest growing public safety initiatives to do so.
Yet, a study published in Radiology Today magazine reveals brain imaging of young athletes that show changes associated with traumatic brain injury—even though none of the players have ever displayed visible symptoms of a concussion. The age of these children who were already exhibiting neurological effects from playing youth sports? As unbelievable as it might sound, they all fell within the range of 8 to 13 years old. Heading up the study was Christopher Whitlow, chief of neuroradiology at Wake Forest School of Medicine. His team used a Head Impact Telemetry System (HITS) to measure the force of head impact during games while giving players full brain imaging before and after the season. What he found was startling. Decreasing fractional anisotropy (FA) values implied that fluid movement in the brain was becoming less uniform—not what one usually sees in children. "These decreases in FA caught our attention," says Whitlow, "…because similar changes have been reported in the setting of mild traumatic brain injury."
So how is it that children have taken up this game for generations with little to no knowledge of the risks involved? A lot has to do with the sophistication level of modern brain scanning equipment, but we also owe a lot to one determined man named Bennet Omalu. A pathologist by profession, Bennet is known as the man who first identified CTE in professional football players. His story even became a movie in 2015 starring Will Smith as the doctor who took on the NFL in order to bring the truth to light. And today, Dr. Bennet Omalu is outspoken in saying that no one under the age of 18 should even be playing the sport—the dangers are that real. He has also said that the risk of exposure is "100 percent" for any child playing a contact version of the sport; there is no way to play it safe. Knowing the pushback Omalu received in communicating the risks to the NFL, one must wonder what it might take to persuade the parents of America who have high hopes for their children and sports. Dr. Omalu commented, "Someday there will be a district attorney who will prosecute for child abuse, and it will succeed."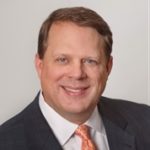 A trial lawyer for over 20 years, Bryan Pope is dedicated to fighting for justice while defending the rights of his clients. Bryan's influence often goes further—helping clients to navigate life-altering events and overwhelming grief. In addition to other areas of practice, Bryan specializes in helping sufferers of CRPS/RSD—a debilitating condition in which his in-depth knowledge enables him to lecture to other lawyers around the nation while also serving as a current chair for a CRPS/RSD organization.