A family battles a crippling disease that can be invisible for years and become so painful has been nicknamed "the Suicide Disease." A health system whose leaders are heavy-handed and seemingly uncaring.
For those who suffer from Complex Regional Pain Syndrome (CRPS), the recent Netflix documentary "Take Care of Maya" provides hope that their struggles with the painful disease are not going unnoticed. 
The documentary tells the story of a Florida family torn apart after their daughter was taken into state custody due to suspicions of medical child abuse when, in reality, she was suffering from CRPS. 
"Take Care of Maya" Educates Viewers About Complex Regional Pain Syndrome 
"Take Care of Maya" was one of Netflix's top-viewed offerings over the summer, and it has garnered national attention with reviews in The New York Times and Rolling Stone. But it is much more than a top movie. It has also become a vehicle to share the struggles of victims of CRPS, the incurable, autoimmune disease of the nervous system that comes with constant, debilitating pain. 
For many viewers, it is the first time they have heard about the struggles of CRPS. Known to become so severe that its victims are thrown into agony with just a simple brush of their skin, CRPS often occurs after a person sustains trauma to a limb. Documented CRPS cases include patients who received injuries such as broken bones, sprains, cuts, and burns after an accident such as a car crash or a slip-and-fall. Although it is rare, some people with CRPS even have legal claims against doctors and medical facilities for medical malpractice for an unnecessary or botched procedure. Unfortunately, CRPS symptoms can be hidden for years. While CRPS is difficult to diagnose, it is considered one of the most painful chronic pain disorders.
The Kowalski Family's CRPS Story
Maya Kowalski was diagnosed in elementary school with CRPS, and the alleged medical abuse covered in "Take Care of Maya" centers around her mother, Beata Kowalski, an infusion nurse who, along with her husband, Jack Kowalski, devotes her life to finding a successful treatment for the disease. 
Maya briefly found relief from CRPS through a controversial treatment using the dissociative drug ketamine. However, in 2016, she suffered a major relapse that forced the family to take her to Johns Hopkins All Children's Hospital in St. Petersburg. 
It was the night Hurricane Matthew hit Florida's Coast. The young girl's pain had come hurling back, full force at the same time the storm came ashore. 
The family hoped the hospital could provide relief to Maya. 
However, while Beata and Jack discussed Maya's CRPS diagnosis and urged doctors to recognize their belief she needed ketamine for relief, the doctors disagreed, and, at the same time, they became wary of Beata's relationship with Maya.
The disagreements between the family and the hospital escalated until children welfare officers were called in, including Dr. Sally Smith, the medical director of the Pinellas County Child Protective Services team. 
Eventually, Dr. Smith officially handed down a diagnosis of Munchausen syndrome by proxy and limited Beata from having physical contact with Maya. Beata was accused of child abuse for making up fake symptoms to make it look like Maya was sick with CRPS when the doctor felt she was fine. This was a classic misunderstanding of the waxing and waning of the hideous effects seen in CRPS.
The decision devastated the entire family.
While the two sides became entangled in a legal battle, Maya was kept at All Children's, sleeping in a hospital bed with all visits and phone calls with her loved ones heavily monitored for weeks. Beata was not allowed to see her daughter.
After three months of living in a hospital, secluded from her friends and family, Maya suffered an even more significant, unimaginable blow.
After being banned from being with her daughter for 87 days and not finding the support she had hoped for through the court system, Beata committed suicide. "Please take care of Maya but don't make her suffer anymore. She doesn't deserve that," Beata wrote in a note found after her death. "No child deserves that!"  Beata realized that she was the impediment to Maya ever coming home and receiving treatment again for her CRPS. Her agonizing final decision was to take her own life to save her daughter's life…..the ultimate sacrifice.
Less than a week after her mother's suicide, Maya was allowed to go home and live once again with her father and brother. Her CRPS diagnosis was also re-confirmed, and she began to treat her CRPS once again.
Are There Legal Options for CRPS?
Managing CRPS can be challenging and expensive. In many cases, CRPS requires a lifetime of medical treatments. Depending on the cause of CRPS, there may be legal options to pursue in order to relieve some of the emotional stress and financial hardships associated with the debilitating condition. If CRPS was caused by an injury from an accident or negligence of another, you may be entitled to compensation through a CRPS personal injury lawsuit. 
If someone is diagnosed with CRPS after an accident, it can be difficult to link the disease to the event due to the fact that symptoms are often delayed. An experienced CRPS lawyer will have in-depth knowledge and understanding of CRPS and can help determine if you have a case.
In Maya's case, the Kowalski family ended up suing multiple entities due to Maya's misdiagnosis and family separation. A settlement was reached with some parties in December 2021, but a portion of the lawsuit is still ongoing, and the case is currently in trial in a Florida court.
It's clear after watching "Take Care of Maya" that the CRPS struggle is real. More attention needs to be given to those who struggle with CRPS, and Maya's story appears to do just that. Hopefully, the attention from the documentary will give people a better understanding of what CRPS survivors deal with when living with this often misunderstood disease. With more attention, more (and better) treatments for CRPS will be found.
The nationally recognized CRPS lawyers at the Cochran Firm Texas are dedicated to helping CRPS sufferers achieve financial, physical, and emotional stability. If you think your CRPS was caused by an accident or injury, we can help determine the best legal approach. For more information or a free consultation, contact us online, via 24/7 chat or phone at 1-800-843-3476.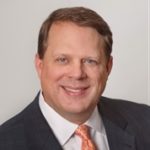 A trial lawyer for over 20 years, Bryan Pope is dedicated to fighting for justice while defending the rights of his clients. Bryan's influence often goes further—helping clients to navigate life-altering events and overwhelming grief. In addition to other areas of practice, Bryan specializes in helping sufferers of CRPS/RSD—a debilitating condition in which his in-depth knowledge enables him to lecture to other lawyers around the nation while also serving as a current chair for a CRPS/RSD organization.