The unprecedented development speed of the COVID-19 vaccines has created a lot of new questions and few answers. One of them is the legality of mandating your employees to get a vaccine or face termination. Lawsuits arguing against it are landing in courtrooms all over the country.
Earlier this month, the Southern District of Texas dismissed a suit filed by 117 employees of Houston Methodist Hospital who were contesting the vaccination requirement there. The judge, Lynn N. Hughes, summarily dismissed each of their objections one by one.
On the challenge that a vaccine mandate violates due process, she said this exception to Texas' at-will employment laws was not recognized. Their argument that requiring the vaccine would force employees to break the law (on the basis that the vaccine has received only emergency use authorization thus far and is still dangerous) was shut down because getting a vaccine is not a criminal act. Finally, Hughes said their claim that the hospital was coercing them was not correct; rather, the hospital made a choice to protect its patients and staff from the virus.
Plaintiffs' attorney Jared Woodfill released a statement promising to fight the ruling as high as the Supreme Court if need be. Hospitals nationwide have begun instituting their own vaccine mandate to various protests, but Judge Hughes' five-page ruling was the first significant one regarding the COVID vaccine. She noted that Jennifer Bridges, the lead plaintiff, had the freedom to decline the vaccine and find another job. The lawsuit also included a comparison likening the vaccine mandate to medical experiments performed during the Holocaust, which Judge Hughes' called "reprehensible." Several other similar lawsuits have been filed at places like correctional facilities and police precincts, but the Houston suit has garnered the most attention. 
The plaintiffs' entire basis for their case was incorrect because the Food and Drug Administration's (FDA) emergency authorization classification legally means it has been declared safe for the public. Therefore, it falls under the Equal Employment Opportunity Commission (EEOC) guidelines, declaring that employers may require the vaccine as long as reasonable accommodations are made for those with a medical or religious exemption.
The hospital set a June 7 deadline for all of their employees to get the vaccine or face termination. There were 178 of them who did not and were suspended for two weeks without pay. Some of those had already received one shot but participated in a walkout led by Bridges anyway. Although the vaccine's efficacy is being proven around the world with very few serious side effects and reduced new cases, Bridges told NPR that even when it is granted full approval (expected later this year), she will wait a long time before getting it herself. 
On June 22, Houston Methodist followed through on its promise to terminate any employee who had not gotten the vaccine by then. A total of 153 staffers were fired or resigned. Bridges accepted her fate and began working for a home nursing company.
COVID-19 is new territory for everyone, and so the future of employment law regarding the virus is ever-changing. The legality of mandates, safety measures and much more are sure to be ongoing discussions. If you have been treated unfairly or wrongfully terminated at work, our established team of employment lawyers at the Cochran Firm Texas will work with you to receive the equality you deserve. Give us a call at 1-800-843-3476, contact us online or via online chat now.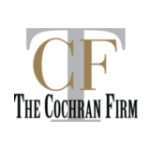 At Cochran Texas, we understand that needing legal help can be scary.  It doesn't have to be. We are a trusted leader in the legal profession and in our community. We know you are more than a case number. We get to know you as a person.  This allows us to offer a balanced and thoughtful approach to giving you the best possible legal representation. Our mission is to protect the legal rights of ALL people in our community. No matter your race, gender, background or income level you have a right to skilled legal help. Call us at 800-843-3476.