Complex Regional Pain Syndrome, CRPS, leaves its victims in excruciating pain with the feeling they are in the midst of a lonely, uphill battle with no end in sight. CRPS occurs most often after trauma to a limb. An inflammatory condition, the nerves misfire, sending constant pain signals to the brain. The pain is so great, victims have nicknamed it  "the suicide disease." 
It is officially considered a rare condition. However, it has reached people of all races and ages, including well-known individuals who have spoken out about their experiences.
A look at some people of interest, who suffer from CRPS
Paula Abdul: The former LA Lakers cheerleader, Grammy winner and American Idol judge struggled with chronic pain for decades before doctors determined she had CRPS. When she was 17, Abdul suffered a severe neck injury while cheerleading. A few years later, while on an airplane, an engine malfunction jolted her seat and caused her to hit her head. It worsened the original injury. For years she bounced between surgeries and prescriptions for painkillers. It was not until Abdul was properly diagnosed with CRPS.
Now 58, Abdul uses her public platform to share information on CRPS and to help others in their fight with chronic pain. She encourages a diet centered around fruits and vegetables and a focus on removing stress from daily life, including being kind to yourself and making sure your "inner circle'' knows how you are feeling on those tough days.
Barby Ingle: Ingle, is also a former cheerleader who served as the head spirit program coach at Washington State University. She is known for her roles on reality t.v., including the Ken and Barby Show and  Extreme Time Cheaters. After a major car accident in 2002 left her severely injured and debilitated, Ingle persevered through dozens of medical procedures with more than 40 visits with doctors, before her diagnosis of CRPS. The experience left her with a calling. In 2006, she established the International Pain Foundation. Its mission is to educate and support the chronic pain community around the world and now includes more than 100 volunteers.
Constance Marley: Marley, the half-sister of Bob Marley, may not be as vocal as Ingle and Abdul, but her son, Celebrity Chef Charles Mattocks has taken up the cause. Constance Marley, now 79,  was diagnosed with CRPS after a major fall more than ten years ago. As Mattocks helped care for his mother, he realized the lack of information available on CRPS. In 2016, he released the documentary, Trial by Fire, which includes his quiet mother's story as well as interviews with other patients combatting the painful condition.
Toria Sullivan: A collegiate triathlete at Georgetown University, Sullivan contracted CRPS after two back-to-back cycling accidents in 2016. Just a few weeks after the second accident, Sullivan began experiencing severe pain, leaving her, at times, unable to move. After several unsuccessful doctor visits in Virginia, near her school, Sullivan returned to her home in South Bend, Indiana on medical leave. 
Her family doctor was able to diagnose CRPS swiftly, providing her at least relief from the unknown. She was warned her time as an athlete would most likely have to end. However, after taking a short time off, Sullivan learned how to navigate the pain and returned to competing. In May of 2018, at the USA Triathlon National Collegiate Triathlon Club Championships in Alabama, she won a silver medal. 
Nazair Jones: Jones, a National Football League defensive tackle, spent his childhood playing sports in North Carolina, dreaming of earning a spot on the University of North Carolina football team. However, at the age of 15, the athlete woke up one morning in excruciating pain. His legs were swollen, and he couldn't move. For the next month, he continued to be riddled in pain. His mother took him to the University of North Carolina Children's Hospital in Chapel Hill with his legs swollen. Jones was eventually diagnosed with CRPS.
The teenager hung in there for weeks of treatment and recovery, and, no, the diagnosis did not stop Jones from achieving his childhood dream. He served as a defensive end on the Tarheel team until, as a junior, he was drafted by the Seattle Seahawks where he played for the team through the 2019 season.
Currently, Jones advocates for youth through his organization M.A.D.E. Men Mentoring, a non-profit organization designed to support high school youth in North Carolina. 
Howard Hughes: Although it was never confirmed, some historians believe Howard Hughes, the eccentric billionaire, was a victim of CRPS. When he was 41, in 1946, he solo-tested an XF-11, an experimental aircraft that crashed after takeoff. The crash landed him in a Los Angeles hospital and caused multiple injuries and burns requiring skin grafts.
In his later years, Hughes developed poor hygiene habits, refusing to clip his nails, brush his teeth or wear hard shoes. Perhaps if he was alive today, doctors would have given Hughes a CRPS diagnosis, brought on by that near-fatal crash, as well as guidance on how to handle the pain.
CRPS has also been described as an "invisible" condition. People diagnosed with CRPS look healthy on the outside, but they are suffering from severe, chronic pain on the inside. The more "faces'' that can be put with CRPS, the easier understanding will come.
Do you suffer from CRPS? If you believe your CRPS condition is the result of an injury from an accident or negligence of another, you may be able to file a personal injury or medical malpractice claim. By pursuing a claim, some of the financial burdens can be lessened, allowing you to focus on managing your physical and mental well-being. The Cochran Firm is experienced in handling CRPS cases and is here to help. For more information, you can reach The Cochran Firm at 1800 THE FIRM (1-800-843-3476) or contact us now via our online chat.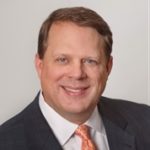 A trial lawyer for over 20 years, Bryan Pope is dedicated to fighting for justice while defending the rights of his clients. Bryan's influence often goes further—helping clients to navigate life-altering events and overwhelming grief. In addition to other areas of practice, Bryan specializes in helping sufferers of CRPS/RSD—a debilitating condition in which his in-depth knowledge enables him to lecture to other lawyers around the nation while also serving as a current chair for a CRPS/RSD organization.