More than 582,000 Americans have died from COVID-19 in the last 16 months. People have been living cautiously by wearing masks and social distancing while grieving the loss of loved ones. They have also been thinking about estate planning by organizing financial records, designating a power of attorney and writing their advance healthcare directives. According to the Journal of Pain and Symptom Management, people are requesting forms and information related to end-of-life issues in record numbers. While we expect medical professionals to honor these types of end-of-life documents put in place by a patient, whether intentionally or not, there are times when they do not.
Why Would a Person's Advance Directives Not Be Honored?
Historically, getting Americans to make advance directives, such as a living will and a Do Not Resuscitate order, has been an uphill battle for the medical and legal community. According to The New York Times, a 2017 study involving nearly 800,000 Americans found that among those over 65, only 45.6 percent had completed an advance directive, including barely half of nursing home residents.
At the same time, when people do have advance directives prepared, having them readily available is not always easy. For example, the best intentions can fall by the wayside with documents written long ago. They can be locked up in a forgotten desk drawer or outdated to the point where the designated individual holding the power of attorney has died.
Yet, the problem isn't always the patient. Sometimes it is with the doctor.
It is also not unusual for doctors involved in a case to aim "…for life, not death,'' said Nadia N. Sawicki of Loyola University Chicago's School of Law. In her article, "A New Life for Wrongful Living,'' she explained that in certain instances, the reason for physician noncompliance is due to a fear of being sued for "…prematurely ending a patient's life.'' 
Instead of following the directive, the doctor will practice "defensive medicine,'' administering tests or rendering treatments "…that are not beneficial, but that could be cited in a lawsuit as evidence of thoroughness and due care."
However, The New York Times article points out that sometimes doctors and other medical staff are negligent because they do not focus on documents like portable orders for life-sustaining treatment forms. These forms should be able to provide detailed documentation of patients' wishes, yet sometimes "…institutions overlook the documents in patients' charts or ignore conversations with health care proxies."
Lawsuits Over End-of-Life Instructions
There have been some successful wrongful prolongation of life lawsuits, although such cases are unusual. Several well-known cases include the following:
In Helena, Montana, a jury delivered what is believed to be the first verdict in a wrongful life case, awarding $209,000 in medical costs and $200,000 for "mental and physical pain and suffering" to Rodney Knoepfle's estate in 2019. Debilitated by several illnesses, Knoepfle had a do-not-resuscitate order and a Physician Orders for Life-Sustaining Treatment (POLST) form in his records at St. Peter's Health, Helena's largest hospital. After a medical team resuscitated him twice, he lived two years in a nursing facility before dying at age 69.
In Augusta, Georgia, plaintiff Jacqueline Alicea's 91-year-old grandmother had been placed on a ventilator, despite advance directives. A $1 million settlement against Doctors Hospital of Augusta was reached. Because the directives were not followed, Alicea was forced to make the difficult decision to order the removal of life support. After the trial court denied a motion to dismiss it, the state's Court of Appeals and its Supreme Court both ruled that the suit could proceed. The parties ultimately settled on the eve of a trial in 2017.
Beatrice Weisman, 83, had been hospitalized after a stroke in 2013 when doctors at Maryland General Hospital found her turning blue and resuscitated her, an action that her advance directive and Medical Orders for Life-Sustaining Treatment (MOLST) form prohibited.
The Weisman family sued and in 2017 received a "satisfactory" sum through mediation. Although the lawyer could not share the amount of the award, it was said to help "…pay for seven years of round-the-clock care, until the victim's death."
How to Protect Your Advance Care Planning?
When drafting advance directives, patients and their healthcare advocates must familiarize themselves with relevant state laws to understand what limitations, if any, they impose. You should also make your wishes concerning life-sustaining/end-of-life treatment clear to your loved ones and medical providers. Also, choose a trusted family member or friend to be your power of attorney.
You will need to complete several forms indicating your healthcare and end-of-life wishes. You should review these forms every few years to make sure information is up-to-date and that they are accessible to your power of attorney/healthcare advocate. Some of the documents include:
A living will (a written document that helps you tell doctors how you want to be treated if you are dying or permanently unconscious and cannot make your own decisions about emergency treatment) 

A Do Not Resuscitate order (DNR) and an Allow Natural Death order (AND)

A Do Not Intubate (DNI) order

An organ and tissue donation form 

POLST and MOLST forms (These two forms guide your medical care preferences in the form of a doctor's orders that health care professionals can act on immediately in an emergency. Typically you create these when you are near the end of life or critically ill and know the specific decisions that might need to be made on your behalf).
For more information about living wills, end-of-life documents, and laws concerning estate planning issues, contact The Cochran Firm Texas at 1-800-THE FIRM (1-800-843-3476), online or via our online chat.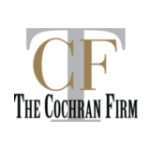 At Cochran Texas, we understand that needing legal help can be scary.  It doesn't have to be. We are a trusted leader in the legal profession and in our community. We know you are more than a case number. We get to know you as a person.  This allows us to offer a balanced and thoughtful approach to giving you the best possible legal representation. Our mission is to protect the legal rights of ALL people in our community. No matter your race, gender, background or income level you have a right to skilled legal help. Call us at 800-843-3476.