While most view the New Year as a time to make resolutions for the upcoming year, the Burea of Labor Statistics (BLS) take this time to release data on fatal occupational injuries. Basically a listing of America's most dangerous jobs, this annual breakdown highlights how, even in today's workplace safety-conscious environment, injury or even death still happens more than we find acceptable.
Below are the 10 most dangerous jobs for the year of 2016 (data just released at end of 2017):
Workers in the Logging Industry
Fisherman and related workers
Aircraft Pilots and Flight Engineers
Roofers
Trash and Recycling Collectors
Iron and Steel Workers
Truck and Sales Drivers
Farmers and Ranchers
Construction and Trade Workers
Ground Maintenance Workers
It's important to note that the list does not necessarily reflect a total number of deaths in any given industry, but the percentage they represent of the industry's total number of workers. For instance, there were only 24 deaths in 2016 of those whose occupation is fishing, but those accounted for .086 (just less than one) percent of the niche industry. On the other hand, truck driver fatalities totaled 918 for 2016 (the highest individual number of deaths), yet it only accounted for .0247 percent of all truck drivers in the U.S.
While only a few people out of every hundred thousand might not sound like much, consider how many people in any given profession must die as a direct result of their work. Every job has its risks, but no job should be worth anyone losing their life. Ultimately, these numbers should shed light on a need for vigilant safety measures and best practices that strive for zero fatalities. Neither an on-the-job fatality nor even an injury should be taken lightly if it's the result of an unsafe work environment. When an employer is potentially at fault, an individual or family members should contact an attorney who is experienced in such matters.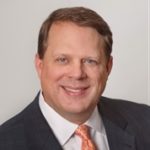 A trial lawyer for over 20 years, Bryan Pope is dedicated to fighting for justice while defending the rights of his clients. Bryan's influence often goes further—helping clients to navigate life-altering events and overwhelming grief. In addition to other areas of practice, Bryan specializes in helping sufferers of CRPS/RSD—a debilitating condition in which his in-depth knowledge enables him to lecture to other lawyers around the nation while also serving as a current chair for a CRPS/RSD organization.