There are many different qualities that people assume make a lawyer a good one. Most commonly, people think the top five qualities of a top lawyer are:
1. The number of cases they've won.
2. The high amount of money they make (and thusly charge).
3. The nature of their defence and prosecutorial techniques.
4. The number of high profile clients they have.
5. The ability to charm a jury and the media.
However, the true qualities of a top lawyer do not include any of the above five examples. Those qualities are the perception of a top lawyer, but it isn't what you would look for in a lawyer if you were to require one to try a case for you or a loved one.
Excellent lawyers have a very different set of skills that make them a top lawyer, and chances are they aren't rich, don't have high profile clients, don't have a reputation for being ruthless and likely have a high moral reputation instead.
Let's look at the top five qualities of a top lawyer that will help you choose one should you require their services.
1. Good Communication Skills
A top lawyer will have excellent communication skills – not just to wow a court room, charm a jury or appease the media, but also to converse with their clientele of any gender, religion, race, color or creed, discuss issues with other lawyers, perhaps even the opposing lawyer in a court case. Communication skills are expansive and are a pinnacle quality of a top lawyer.
2. Consistency, Persistency and Reliability
A top lawyer will be consistent and reliable. You should have access to your lawyer to speak with him or her on a regular basis without being waylaid by their secretaries at every turn. Reliability is important to ensure that your lawyer will do what they say they will do, and that their methods within your case are consistent. Your lawyer should be persistent in championing for you (their client) and what is in your best interest and the best interest in upholding the law.
3. Logical and Knowledgeable
Any lawyer should possess logical thinking skills – the ability to work through issues in theory and logically deduce the best course of action. They should be able to think ahead of the game and be knowledgeable about their client, the case, the opposition and of course, the law.
4. Value for Money
A top lawyer does not necessarily need to charge an exorbitant fee. A top lawyer should, instead, deliver value for your money. Fees should be in line with the services they offer and should be reachable, affordable and unquestionably clear.
5. Accepts their weakness and is able to ask for help
No one, not even a top lawyer, has all the answers all the time. Therefore, it is important that a lawyer be able to accept and acknowledge their weaknesses in order to perform at their highest abilities. A top lawyer will be able to ask for help when they need it, from whatever source is best to receive the answer. Putting pomp and circumstance aside, as well as ego and pride, a top lawyer is not afraid to admit they just don't have an answer but does promise to find one and then works hard to do so.
Today, it can be difficult to wade through the popular opinion of what makes a top lawyer in order to find one that truly has the skills, traits, personality and ethics that make a lawyer an excellent practitioner.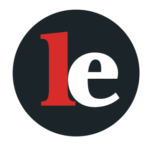 The Legal Examiner and our Affiliate Network strive to be the place you look to for news, context, and more, wherever your life intersects with the law.