A Wal-Mart employee alleged that a security guard wrongly detained her and then roughed her up after an argument with a customer. A jury awarded the employee almost $14 million for her false-imprisonment.
Roslyn Campbell won a multi-million dollar judgment against Wal-Mart for the actions of a security guard who detained her and roughed her up. The incident is explained in the American City Business Journals.
Roslyn Campbell of Kansas City alleged that she had been detained and mistreated by a company security guard in October 2002 at the Supercenter near Bannister Mall. On Feb. 24, a jury in Jackson County Circuit Court awarded her $2 million in compensatory damages and $11.9 million in punitive damages.

"I think the jurors were somewhat disappointed that Wal-Mart didn't seem to take this matter seriously," Campbell's attorney, Kirk Holman of Kirk D. Holman PC, said Tuesday.

Wal-Mart Stores Inc. spokesman Kevin Thornton said the company would seek a new trial.

"We respect the jury process," he said. "However, we disagree and are disappointed with this decision."

Holman said the store security guard detained and roughed up Campbell after a customer complained to the guard that the counter at Campbell's cashier station was wet.

The customer's loud cursing and the guard's reaction against Campbell attracted the attention of numerous other customers, who provided their names to the store, Holman said.

Holman said the guard's testimony faltered when the off-duty policeman admitted that he had not arrested Campbell after testifying that he had seen her commit four felonies.

Three other customers testified against the store, Holman said, and none of them substantiated the guard's assertion that he had seen Campbell draw back her hand to strike the angry customer.

The lawyer also said Wal-Mart officials didn't interview the witnesses until a few days before the trial, strengthening Campbell's claim that the company had acted indifferently toward her.

Campbell remained a Wal-Mart employee but transferred from the cashier job to a telephone operator job shortly after the altercation, Holman said.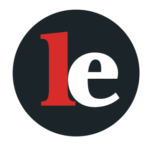 The Legal Examiner and our Affiliate Network strive to be the place you look to for news, context, and more, wherever your life intersects with the law.