The office has been chatty all day regarding 4th of July plans, including barbeques, boating, and of course, the best fireworks displays across all of Texas. Rules and regulations vary across cities, counties and other jurisdictions, but that doesn't stop the colorfully exploding fun of these celebrations.
Fireworks are a staple of every July 4th celebration, only if they are used appropriately. Doctors across the country see many firework injuries each year, primarily injuries to the eyes. And the Rasansky Law Firm often sees clients injured by fireworks while in attendance at a local show or due to defective fireworks.
Children, and occasionally adults, don't understand the risks involved when using fireworks. A popular game that children play involves roman candle fights which can turn dangerous very quickly. "A roman candle which spews out flame and debris at 1300 degrees, and it coated surface of [a patient's] eye, burning cornea and sclera," Dr. Shachar Tauber, a St. John's Opthalmologist, said.
Dr. Tauber sees about seven eye injuries eye year, two-thirds of which are caused by bottle rockets. According to the Consumer Product Safety Commission, in 2007, more than six thousand people were treated in emergency rooms due to injuries caused from fireworks. Nearly all of these injuries occurred within several days of the 4th of July.
His injury prevention advice is not to shoot fireworks off unless around professionals or people who are well versed in fireworks. Dr. Tauber believes going to professional firework displays are the best bet to view fireworks. If you insist on shooting off fireworks, Dr. Tauber recommends wearing safety goggles and always be smart.
The National Council for Fireworks Safety gives a list of suggestions for people who have at-home firework shows:
• Always read and follow label directions.
• Have an adult present.
• Buy from reliable (licensed) sellers.
• Use outdoors only.
• Always have water handy (a garden hose and bucket).
• Light only one firework at a time.
• Never give fireworks to small children.
• Never throw or point fireworks at other people.
• Never shoot fireworks in metal or glass containers.
• The shooter should always wear eye protection and never have any part of the body over the firework.
We hope everyone has a great July 4th weekend. Always remember to be safe when playing with fireworks and, if possible, attend a professional fireworks display – much more bang for the buck.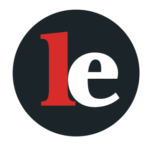 The Legal Examiner and our Affiliate Network strive to be the place you look to for news, context, and more, wherever your life intersects with the law.