In yet another potentially tragic reminder that Congress needs to act NOW to mandate seat belts on motorcoach and school buses, an early morning rollover tour bus crash in San Marcos, Texas, has resulted in at least 21 people being injured, some with head injuries and broken bones. According to preliminary reports from the scene, at 4 am, the bus had started to veer off the interstate and the bus driver overcorrected causing the bus to rollover in a ditch on Northbound I-35. The bus was headed to Dallas and then on to Des Moines. The bus is owned by Mares Tours, a Dallas-based bus line.
The nature of the injuries (head injuries, broken bones, severe lacerations) is consistent with the types of injuries that are seen when these buses roll on their side and the passengers who are unrestrained bounce all over the bus and slam their bodies into the metal interior, the glass and even on top of other bodies. There is no question that if properly restrained with lap/shoulder belts, that lives could be saved and broken bodies could be prevented.
Currently, there is a bill proposed by Ohio US Senator Sherrod Brown (D) and co-sponsored by Texas US Senator Kay Bailey Hutchison (R) and six other US Senators to mandate restraint systems on motorcoach buses in addition to many other safety improvements involving driver training, qualifications, fatigue, etc.
The Motorcoach Enhanced Safety Act would reduce the number of motorcoach crashes and related fatalities. Brown and Hutchison first introduced the legislation following a 2007 crash of a tour bus carrying 33 Bluffton University baseball players that claimed seven lives. Brown and Hutchison have introduced the bill in the previous two Congresses. U.S. Congressman John Lewis (GA-5) is introducing a companion bill in the House of Representatives.
In March 2011, Brown testified before the Senate Commerce Committee at a hearing entitled: 'Ensuring the Safety of Our Nation's Motorcoach Passengers." Brown was joined at the hearing by John and Joy Betts, who lost their son David in the Bluffton University crash. The bill was adopted unanimously by the Commerce Committee on May 5.
The Motorcoach Enhanced Safety Act is based on National Transportation Safety Board recommendations-some of which were first proposed in 1968. The bill would require:
• Safety belts and stronger seating systems to ensure occupants stay in their seats in a crash.
• Improved commercial driver training. Currently, minimal training is required by federal regulation.
• Anti-ejection glazing windows to prevent passengers from being easily thrown outside the motorcoach.
• Strong, crush-resistant roofs that can withstand rollovers.
• Improved protection against fires by reducing flammability of the motorcoach interior, and better training for operators in the case of fire.
• A National Commercial Motor Vehicle Medical Registry to ensure that only medically qualified examiners conduct physical examinations of drivers and a medical certificate process to ensure that all certificates are valid and no unqualified operator is allowed to drive.
• Strengthened motorcoach vehicle safety inspections including roadside inspections, safety audits, and state and motor carrier programs for identifying vehicle defects.
• Electronic On-Board Recorders (EOBRs) with real-time capabilities to track precise vehicle location that cannot be tampered with by the driver.
Sen. Brown recently wrote a letter which was published in the USA Today regarding the critical need to pass this piece of legislation immediately. Since the bill was voted unanimously out of the Commerce Committee, it just awaits action in the full Senate before moving over to the House and ultimately, hopefully, onto President Obama's desk for signature. With the Senate in session over the long holiday weekend to try to get a budget deal, why not take action on this legislation and get the ball rolling on making these safety measures into law?
Now is the time to let your US House Representative and Senators hear from you that there can be no more delay on passing these desparately needed safety measures!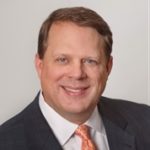 A trial lawyer for over 20 years, Bryan Pope is dedicated to fighting for justice while defending the rights of his clients. Bryan's influence often goes further—helping clients to navigate life-altering events and overwhelming grief. In addition to other areas of practice, Bryan specializes in helping sufferers of CRPS/RSD—a debilitating condition in which his in-depth knowledge enables him to lecture to other lawyers around the nation while also serving as a current chair for a CRPS/RSD organization.