State inspectors have cited Iowa's Legacy Gardens assisted-living center for resident abuse, backdating of medical records, violations of privacy rights, changing physicians' orders, dozens of medication errors and having an employee at work while intoxicated. In the past year, the facility has been fined a total of $42,000 – but the public is just now finding out.
According to The Des Moines Register, up until the governor of Iowa signed a new bill into law this Tuesday, Iowa state laws prevented inspectors' findings at assisted living centers from being made public until all appeals were exhausted. Such information has been required to be made public as soon as inspections are complete in actual nursing homes, but assisted-living centers were categorized separately. The new law allows for immediate disclosure of state inspectors' findings at assisted-living centers.
Though the change will hopefully bring more cases of abuse and neglect in assisted-living centers to light, until now many families have been completely unaware of the numerous incidents regarding the standards in resident care at Legacy Gardens.
According to the article, a few of the reports now public include:
– In November 2007, the home was fined for a lack of sufficiently trained workers leading to a 6-hour treatment delay for a resident's hip fracture.
– Inadequate evaluations of an 87-year-old resident's needs in April 2007, which by June were still not complete and the resident had passed away. She had allegedly been left lying in urine and was denied physician-prescribed morphine for pain because workers said they were not trained in caring for the dying.
– When an 82-year-old resident fell down, a nearby worker failed to offer assistance or acknowledge the incident.
– An employee was reported for twisting a resident's arm while the resident yelled for help.
– An administrator reported an employee yelling at an elderly resident to shut up and then slapping the woman (the employee was charged with assault). Two other reports of hitting / slapping by the center's employees were reported in March of 2007.
– Other cited errors include medication discontinuation without a doctor's order, dosages being changed without a doctor's order, and residents being given the wrong amount of medication; and failing to correct problems from previous inspections.
Incidents of abuse and neglect often go unnoticed or unreported because people are not aware of the potential of such abuse, or because residents are afraid to speak up. Talk to your loved ones – if you suspect they are suffering abuse or neglect in their nursing home or assisted-living facilities, contact a Nursing Home Attorney immediately.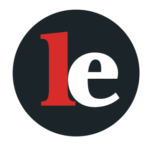 The Legal Examiner and our Affiliate Network strive to be the place you look to for news, context, and more, wherever your life intersects with the law.