February is Black History Month, and it allows us to honor the Black lawyers who have changed history and made strides in the industry. Black lawyers bring immense value to the profession, but progress has been an uphill battle. In 1930, less than 1% of lawyers were Black or African-American. The American Bar Association adopted a creed in 1943 that admission wasn't dependent on race, but the organization didn't admit a Black lawyer until seven years later. Even today, only 5% of lawyers are Black even though 13% of the U.S. population identifies as Black or African American. There's still work to be done, but these trailblazers set an example of revolutionizing the law field. 
First African American Attorney in the U.S. 
Born in Indiana in 1816, Macon Bolling Allen was the first African American licensed to practice law in the United States. As a young adult, he studied law while working as a clerk for General Samuel Fessenden, a prominent abolitionist. Allen was met with hostility when he applied for his law license in Maine, but the state eventually granted the license in 1844. He moved to Massachusetts the next year and conducted a jury trial, making him the first Black lawyer ever to oversee a trial of that nature.
Allen faced struggles as an attorney. White people were reluctant to hire him, and four men even physically attacked him. Still, he accomplished great things. He became the first Black Justice of the Peace in the United States in 1847 and later opened the first African American law firm in the U.S. Later in his career, he was elected as a county judge and a probate judge. Allen worked in the legal field for more than 50 years before he died at 78.
First African American Lawyer in Texas
It's only in recent years that historians have paid attention to Black lawyers who made history, including Texas's own William Abram Price. Price was the first African-American lawyer, judge, and county attorney in the state of Texas. He was born during slavery, moved to Texas in 1871, and bought land to farm on. Price became a lawyer almost by chance. During a legal dispute with a farmer, Price defended himself so well that a jury only asked for a $1 fine. The case was later dismissed after he appealed to the district attorney.
From there, he became the state's first Black lawyer in 1873. Price made history when he was elected county attorney in Fort Bend County shortly after. In 1877, he moved to Kansas and helped open the state's first Black-owned law firm. He advocated fiercely for African-Americans and argued against school segregation in Knox v. Board of Education of Independence. That case became instrumental in the nationwide fight to integrate schools. 
Thurgood Marshall School of Law
In 1950, Heman Marion Sweatt applied to attend law school at the University of Texas, but the school denied him because he was Black. Undeterred, he sued the school's president, and the case went all the way to the U.S. Supreme Court. The justices unanimously ruled that he should be granted admission to the University of Texas, a landmark decision for racial equality. Thurgood Marshall argued the case, and he would become the nation's first African-American Supreme Court justice.
Before Sweatt's case was decided in his favor, the state legislature decided to establish a "separate but equal" law school for Black students in hopes that it would quash his chances of a successful case, leading to the establishment of Texas State University for Negroes. The university was controversial because some leaders viewed it as a Jim Crow institution. In 1978, however, Thurgood Marshall agreed to let the law school be renamed in his honor. The college was eventually named Texas Southern University, and it is now one of the biggest historically black universities in the country. The Thurgood Marshall School of Law is consistently one of the top schools for African-American lawyers.
Most Known Black Attorney Ever
Legendary attorney Johnnie L. Cochran is one of the most famous Black attorneys in U.S. history. He is recognized worldwide for his tireless advocacy and philanthropy and broke nearly too many barriers to count. Born in 1937 in Louisiana, he decided to become a lawyer because Thurgood Marshall's success inspired him in Brown v. Board of Education. While he litigated his fair share of high-profile, celebrity cases, such as the O.J. Simpson case in 1995, Cochran also worked to see injustices righted and helped families win settlements against police departments that engaged in brutality. 
Over four decades ago, he founded The Cochran Firm; a national law firm made up of men and women from all races, religions, creeds, and backgrounds to represent all victims of injustice, regardless of their income or social status. He was a lawyer who always fought for the underdog. He died in 2005 at 67 years old. 
Johnnie L. Cochran left big shoes to fill, and our attorneys at The Cochran Firm Texas are dedicated to continuing his life's work. Our team of experienced lawyers will fight to protect the legal rights of all people in our community. No matter your race, gender, background or income level, you have a right to skilled legal help.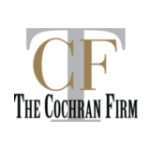 At Cochran Texas, we understand that needing legal help can be scary.  It doesn't have to be. We are a trusted leader in the legal profession and in our community. We know you are more than a case number. We get to know you as a person.  This allows us to offer a balanced and thoughtful approach to giving you the best possible legal representation. Our mission is to protect the legal rights of ALL people in our community. No matter your race, gender, background or income level you have a right to skilled legal help. Call us at 800-843-3476.