For months, the talking heads on television denied the possibilities that we could possibly be in a recession. Now, there is no denying that fact.
According to the National Bureau of Economic Research, we've been in one since December of 2007. This organization is a group of economists who analyze economic trends and cycles. So, it's safe to say that they know what they're talking about.
The White House recently conceded the fact that we are on another economic downturn under the Bush Administration, although they will not use the term "recession". Most economists believe that this is the greatest economic downturn in over 70 years, and there isn't an end in site.
Employment has been failing since January of 08 and has recently approached the 10 percent mark while the GDP has been negative for yet another quarter, falling at a rate of .5 percent. Many economists believe that the economy will not rebound until late into next year (we hope!).
According to the National Bureau of Economic Research, we have seen two recessions since Bush first took office, the first occurring in March of 2001.
The question, in my opinion, is what can we do about it? There has been a lot of finger-pointing over the past few months, and many big changes have taken place on Wall Street. But what does that mean for the rest of us? How can we bolster our economy and insure that this doesn't happen again? Are we all going to place our hopes in Obama's hands? Will he be the answer to our financial woes, or will things get worse under his administration?
I suppose only time will tell.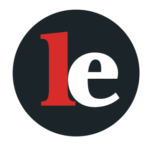 The Legal Examiner and our Affiliate Network strive to be the place you look to for news, context, and more, wherever your life intersects with the law.