I know this isn't one of my customary topics, but news like this just doesn't come up all that often. We've all been to a doctor or nurse whose bedside manner or treatment practices we have questioned. Most health care litigation attorneys have even met (and deposed) some real nut jobs (that is the technical legal term), but this one really takes the cake.
An Ohio chiropractor who claimed to treat patients using time travel has surrendered his license to practice.
State regulators had been investigating Dr. James Burda of Athens, who said he could take care of anyone, anywhere by reaching back in time to when the injury occurred.
According to a Miami ABC affiliate, Burda said he discovered the skill six years ago when he hurt his own foot while driving. He said he gave the pain a command to stop and it went away.
He said he doesn't use force to realign bones, but he uses his mind to manipulate the body. But if that doesn't work, he said he travels back in time to fix the problem. He calls the practice Bala-Keem. State medical officials call it malpractice.
Burda's Web site offered long-distance healing service for $60 an hour.
Burda said that his practice is beyond chiropractic, and is beyond what "they understand." He said that anything that's beyond what people don't understand scares them.
The Ohio State Chiropractic Board accused him of being unable to practice due to mental illness. Now, in a written statement, Burda acknowledges his form of treatment was not acceptable.
Perhaps he will be able to travel back in time and prevent himself from having to surrender his license.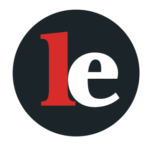 The Legal Examiner and our Affiliate Network strive to be the place you look to for news, context, and more, wherever your life intersects with the law.