An interesting column by Senator Bob Hagedorn in the Rocky Mountain News looks at what he considers limitations and shortcomings of the medical malpractice systems in the state, as well as the nation, and compares those systems to one in place in New Zealand.
Some of his outlined shortfalls in what he refers to as a lawsuit-based status quo include: Physicians are poorly policed with little prevention of future errors; Large sums of money are wasted – and are not used to meet medical needs of uninsured families; the conflict created undermines the doctor-patient relationship; and access to health care is further restricted as doctors avoid higher risk practices like baby delivery (or are opting for 'easier' methods in such practices). One example he shared was that, "obstetricians are increasingly performing Caesarean sections to avoid being blamed for an infant's cerebral palsy. And, in fact, the incidence of Caesarean sections has grown from 5 percent to more then 30 percent of all births since the 1970s. Caesarean sections are far more expensive and more dangerous for most women than natural birth. Children with cerebral palsy often have extraordinary needs that cost their families huge amounts of money and time. These needs must be met regardless of the cause. "
His suggestion: Follow New Zealand's example. He said that the country successfully compensates patients while ensuring the accountability among physicials by providing compensation to injured patients regardless of fault. This is a separate process from the one in place to identify medical errors and improve quality of care. The accountability system includes various disciplinary actions but emphasizes learning from mistakes and improving the system to prevent repeated problems.
What do you think? Should the systems be separate? Should all injured patients be compensated before cause is considered? Should doctors be held more accountable by legal recourse and uncaped awards or simply be subject to "disciplinary action" as done in New Zealand. Please leave a comment. If you would like to know more about your current legal options when it comes to medical malpractice and/or birth injury, contact a medical malpractice attorney today.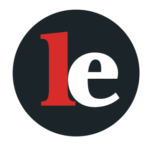 The Legal Examiner and our Affiliate Network strive to be the place you look to for news, context, and more, wherever your life intersects with the law.