On April 5th in St. Petersburg, Florida, a construction crane on site at the new St. Petersburg Police station toppled over for no apparent reason—narrowly missing several construction workers who might have been crushed otherwise. The harrowing few moments were caught on video as one worker cut it close enough to be enveloped in dust from the impact, safely emerging just seconds later. Unfortunately, not all construction workers put into harm's way are as lucky.
According to the Department of Labor's Bureau of Labor Statistics, 20 fatal construction site injuries occur every week in the U.S. The good news: fatal and non-fatal construction injuries are down dramatically from where they were 10 years ago.
Worker deaths are down from 38 per day in 1970 to 14 a day in 2016, according to data compiled by the Occupational Safety Health Administration (OSHA). Worker injuries and illness have also dropped, from 10.9 incidents per 100 workers in 1972 to 2.9 per 100 workers in 2016.
The areas responsible for nearly two-thirds of the 991 construction worker deaths occurring in 2016 included:
Falls – 384 (38.7 percent)
Struck by object – 93 (9.4 percent)
Electrocutions – 82 (8.3 percent)
Caught-in/between – 72 (7.3 percent)
According to OSHA, if these types of accidents and injuries could be avoided, approximately 631 lives could be saved each year. The rapidly approaching spring building season typically means a boost in construction starts, an abundance of newly-trained workers, questionable access to subcontractor crews, increased focus on cycle and tight delivery timelines, and a heightened emphasis on project completions and managing labor costs.
Worker Safety a Priority
According to the National Association of Home Builders (NAHB), worker safety should be a priority 24/7, 365 days a year, with an increased emphasis on compliance with OHSA safety requirements. "Our members realize the importance of jobsite safety because we know that our employees have families to return home to. We want to keep these workers safe from accidents and injuries," said NAHB Chairman Randy Noel, a homebuilder and developer from La Place, La. "Safety 365 is an important initiative that will keep these efforts at the forefront of our industry."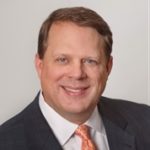 A trial lawyer for over 20 years, Bryan Pope is dedicated to fighting for justice while defending the rights of his clients. Bryan's influence often goes further—helping clients to navigate life-altering events and overwhelming grief. In addition to other areas of practice, Bryan specializes in helping sufferers of CRPS/RSD—a debilitating condition in which his in-depth knowledge enables him to lecture to other lawyers around the nation while also serving as a current chair for a CRPS/RSD organization.