Recent studies have raised questions about the safety of CT scans. Commonly used to detect cancer, the scans are now being looked at as a potential cause of cancer. The scans use X-rays and computer processing tomography to produce three-dimensional images of the body and its various parts. The two studies, conducted in the United States, show that patients who have been exposed to radiation from CT scans may develop cancer years later. Just one CT scan can expose a patient to the same amount of radiation present in 309 chest x-rays, meaning that if the radiation does cause cancer, even a person who has had only a few CT scans may have been harmed by that exposure. The first study concluded that one 40-year-old woman out of 270 and one 40-year-old man out of 600 who underwent a CT scan of coronary arteries would each develop cancer as a result of the test. The second study found that of the 72 million CT scan images done in the United States in 2007 would result in the development of 29,000 supplementary cancers. The data excludes patients who already had a tumor or had the scan as part of end of life treatment.
These studies have received a great deal of attention because the risk of cancer suggested by the studies is much higher than previously thought to exist. Also, use of CT scans and the number of scans conducted in the U.S. has tripled in recent years. It's possible that the new studies may have an impact on reversing that trend. Medical professionals may (and should) reevaluate the low-threshold for ordering a CT scan that has been present in the health field for the last decade. Although an excellent diagnostic tool, many have been quick to point out that CT scans are overused, and expensive in comparison to other methods. Yet, at this point, it is unclear whether the medical field will regulate the use of CT scans itself. There may need to be a policy change from the legislature in order to address the issue.
If you feel like you may be affected negatively by a medical mistake, product or tool, please don't hesitate to contact us at 1 (800) Attorney.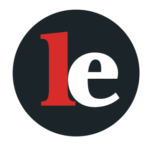 The Legal Examiner and our Affiliate Network strive to be the place you look to for news, context, and more, wherever your life intersects with the law.