Safety should be a priority for those operating commercial trucks and buses. This year's Operation Safe Driver, a week long roadside inspection program, aims to put that priority into practice.
The annual event, sponsored by the Commercial Vehicle Safety Alliance (CVSA), is intended to reduce unsafe driving behaviors among the operators of large trucks and buses. The week's activities, which focus on traffic law compliance, safety belt enforcement, roadside vehicle inspections, regulatory compliance, and commercial driver education, will be held across the U.S., Canada, and Mexico October 15-21.
Online truck driver training expert Jane Jazrawy of CarriersEdge, a provider of online driver training for the trucking industry, said that the idea is to present regulations governing truckers in understandable terms, which frequently differs from the way they are written. "[The regulations] are written by lawyers, not by educators, and they're written so that they can be enforced and defended, not as teaching materials," she said. "Your job as a trainer is to translate and organize those regulations into chunks of information that people can understand and apply to their daily lives."
Unsafe Behaviors Major Cause of Crashes
According to the Federal Motor Carrier Safety Administration's (FMCSA) "Large Truck Crash Causation Study," unsafe behaviors by commercial motor vehicle drivers is the leading cause of crashes, accounting for over 88 percent of large truck accidents and 93 percent of passenger vehicle collisions.
Some examples of unsafe behaviors displayed by commercial vehicle drivers include speeding, failure to wear a seat belt, distracted driving, failure to obey traffic control devices, and improper lane changes. But the drivers of passenger vehicles are not without blame for collisions, as following too closely, aggressive driving, and cutting off commercial vehicles can have devastating consequences.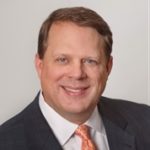 A trial lawyer for over 20 years, Bryan Pope is dedicated to fighting for justice while defending the rights of his clients. Bryan's influence often goes further—helping clients to navigate life-altering events and overwhelming grief. In addition to other areas of practice, Bryan specializes in helping sufferers of CRPS/RSD—a debilitating condition in which his in-depth knowledge enables him to lecture to other lawyers around the nation while also serving as a current chair for a CRPS/RSD organization.