If you've ever been injured when you were using a product, it is likely that it wasn't your fault that you sustained those injuries. Products are constantly being created, manufactured and sold with defects and flaws in their design. It is sad that these defects can result in injury and even death. Anyone who is injured while using a product may be able to sue the manufacturer or store for monetary damages.
When a store (or anyone responsible for the product) is found to be at fault in a defective products (or products liability) case, the court may order them to compensate the victim for any injuries caused by the defective product. The court may also choose to award "punitive" damages, which are designed to punish the parties responsible for the defective products. Experienced product liability attorneys will be able to explain how the laws work and will strive to get you the compensation you deserve.
Many products liability claims revolve around defective cars. With so many different components, there are many things that can go wrong. Brakes can go out, airbags may not deploy correctly or the engine might have serious defects. But product liability claims may also be taken out against home appliances, medications or toys. Defective products are constantly being recalled by manufacturers, but sometimes it isn't fast enough, and then people are injured or even killed.
If you've been injured by a defective product, contact us for a free evaluation by filling out the form to the left of this text. You may be eligible for compensation for your pain and suffering.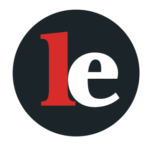 The Legal Examiner and our Affiliate Network strive to be the place you look to for news, context, and more, wherever your life intersects with the law.