Malpractice can occur at any point in your treatment plan causing serious side effects. The degree to which a medical professional harmed you by their poor practices differs significantly from one case to the next. In cases where only a small in fracture of medical malpractice occurs usually the medical professional will not report it because the patient rarely noticed anything!
Severe occurrences of medical malpractice occur when a medical professional fails to provide their patient with the duty of care that is warranted from medical treatment. In these types of cases it is imperative for the medical professional to come clean if they noticed and error so that the patient can seek immediate treatment. However, there are some doctors that commit these acts on purpose to gain lucrative incentives from insurance companies. These instances of medical malpractice are the kind that is tainting the reputation of doctors as well as pharmaceutical companies across the nation.
Medical malpractice can become a lengthy, costly and emotionally draining process that requires the most knowledgeable and experienced lawyers in the area. One of the key factors to becoming successful in you medical malpractice lawsuit is hiring the best lawyer. Some law firms have dedicated teams in dealing with personal injury and product liability cases.
Lawyers that have experience in dealing with the medical industry, insurance companies, and pharmaceutical giants are optimal. For they have the experience in dealing with intimidating companies that try to bury law firms with massive amounts of paperwork. This is a tactic that large companies will use so that the lawyer and the victim run out of resources and are forced to settle and a discounted rate.
Upon hiring your medical malpractice lawyer, there are some key things you can do to help your case gain speed. From the time that you first seek medical treatment to the time you think you have fallen victim to medical malpractice, make sure that you keep all of your medical documents. This is going to be especially important if your lawyer hires an expert witness who needs this documentation to determine what your doctor did or did not do. This is going to provide the court with unbiased proof that your doctor committed medical malpractice.
If you or a loved one has been caused harm by a medical professional, I urge you to seek medical help from a different establishment. Then if your doctor finds that your previous doctor gave you a misdiagnosis, wrong prescription, bad treatment plan, or any other type of failure of their duty contact a medical malpractice attorney immediately.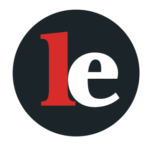 The Legal Examiner and our Affiliate Network strive to be the place you look to for news, context, and more, wherever your life intersects with the law.