Here's to hoping I find a dead rat in my salad sometime soon!
If I find a dead rat in a salad, I have the potential to recover $1.7 million for my "emotional and physical pain and suffering," not to mention my "change in dining habits." If one of my parents were to unfortunately die as a result of medical malpractice of a nursing home (for example), then the most the family could recover is $250,000 for our pain and suffering. Or, if my wife and I were to have a child stillborn due to negligence of hospital nurses, the most recovery possible is $250,000 for pain and suffering. But, find a dead rat in a salad, be forced to avoid fast food for a month, and suddenly there's the potential for a $1.7 million lawsuit.
Maybe it's just me, but something doesn't quite make sense.
I'm certainly not knocking the fact that the family asked for $1.7 million – if my wife found a dead rat in a McDonald's salad, I'm sure she would demand at least $2 million. It is just absurd that the Texas legislature has written law which allows such a minimal total recovery on medical malpractice lawsuits, but other types of lawsuits were not singled out. Clearly, victims of medical malpractice (and their families) who suffer each and every day should have the ability to recover more than $250,000 for their pain and suffering and should be allowed to recover more than the alteration of dining habits due to finding a dead rat in your food.
According to the Dallas Morning News article, a Dallas Cowboys coach, his wife and the family's nanny have sued a McDonald's owner, alleging they found a dead rat in a salad purchased at a Southlake restaurant (for those of you outside the DFW area, Southlake is a suburb to the northwest of Dallas). The lawsuit, which seeks $1.7 million in damages, was filed Thursday in state district court on behalf of Cowboys passing-game coordinator Todd Haley, his wife, Christine Haley, and the family's live-in baby sitter, Kathryn Kelley.
Both women say they suffered severe mental and physical pain and that their dining habits have been altered, the lawsuit says.
"We tried to work this out," said Scott Casterline, a spokesman for the Haley family. "We were forced to file a lawsuit. It's a tragic situation for any family to go through. "Something has to be done to prevent this from ever happening again and to help these ladies to get over this."
Ken Lobato, owner-operator of the McDonald's, said he hadn't seen the litigation so he couldn't respond to the allegation.
Here's the REAL case, though. What about the wrongful death of the rat? How did he come to die in the salad? As long as it wasn't the result of medical malpractice, the rat's family will recover more than $250,000.**
**Note: In case the family of the dead rat is reading this blog entry, don't get your hopes up. Not only are you probably not legally entitled to recover anything, you aren't going to be able to find a jury of your peers, so your case won't make it to trial. Sorry to be the bearer of bad news.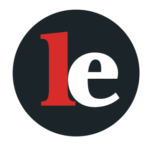 The Legal Examiner and our Affiliate Network strive to be the place you look to for news, context, and more, wherever your life intersects with the law.