While Dennis Quaid and wife Kimberly are lucky that their twins are still with them today after a hospital-administered overdose of an adult blood thinner had them fighting for life in November, not all victims of medical mistakes are so lucky. In fact, according to a 2000 Food and Drug Administration article, 44,000-98,000 Americans die each year not from the medical conditions they checked in with, but from preventable medical errors. (Read the article.)
The Quaid twins, Zoe Grace and Thomas Boone, had been admitted to the hospital shortly after birth for routine treatment of a staph infection. They were supposed to receive a dose of a pediatric blood thinner, but were instead given lethal doses of Heparin, which thinned their blood to a consistency like that of water, according to Quaid in a 60 Minutes Interview March 16.
According to the Institute of Medicine, medication errors result in more than 7,000 deaths each year just in hospitals, with thousands more in outpatient facilities. Kimberly and Dennis Quaid are launching a foundation with hopes of building awareness about medical malpractice and negligence and finding ways to eliminate it.
The FDA article lists some of the most common types of medication errors, according to the American Hospital Association:
*Incomplete patient information (not knowing about patients' allergies, other medicines they are taking, previous diagnoses, and lab results, for example)
*Unavailable drug information (such as lack of up-to-date warnings)
*Miscommunication of drug orders, which can involve poor handwriting, confusion between drugs with similar names, misuse of zeroes and decimal points, confusion of metric and other dosing units, and inappropriate abbreviations
*Lack of appropriate labeling as a drug is prepared and repackaged into smaller units
environmental factors, such as lighting, heat, noise, and interruptions, that can distract health professionals from their medical tasks.
If you or someone you know has been the victim of medical mistakes, contact a Medical Malpractice Attorney to discuss your legal options.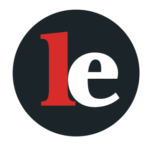 The Legal Examiner and our Affiliate Network strive to be the place you look to for news, context, and more, wherever your life intersects with the law.