If you've ever been to the circus, you are probably familiar with the sights and sounds under the big top. There are clowns, a ringmaster, trapeze artists and tightrope walkers, and lions and tiger and bears- oh my! These spectacles provide hours of entertainment for kids from one to ninety-two; however, there's a reason we contain circuses under tents. If the chaos and clamor of a circus took place in the streets, for example, it would interfere with our daily lives and cease to be much fun. After an accident, many victims feel that their lives take on a circus-like pandemonium. If you've been injured and are attempting to file a claim or collect from an insurance company, there are countless pitfalls that could interfere with your ability to be properly compensated, leaving you stranded on a tightrope above the madness. However, there are a few things you can keep in mind to help you get safely across that tightrope and back on solid ground.
While insurance companies are not villains, it is important to remember that they are businesses, and they act first and foremost in their own interests, not yours. One step insurers typically take is calling you for a statement after an accident. If you are contacted by an insurance adjuster or claim representative requesting a statement, know that the caller's purpose is to collect details from you. Some of these details may result in the denial of your claim or minimize the amount they will have to pay to settle your claim. However, this does not mean you should not speak to your own insurance provider. In fact, you have a duty to do so, and without a statement, it can be impossible to collect what you are owed. Therefore, you should exercise caution and be very careful about what statements you make, especially if you are giving what is called a "recorded statement".
A "recorded statement" to an insurer is distinct from regular statement. While you should certainly cooperate and give a statement containing the facts of the accident, a company cannot make your words a matter of record without your permission. Providing helpful information to the insurance companies is different than committing your words to an official record.
You have the right to refuse to make a recorded statement if you are making a claim under someone else's policy or if the statement is not for YOUR OWN insurance company. If an insurance company for another driver is pressuring you to make a recorded statement, you should contact a personal injury attorney who specializes in auto accidents. An attorney can make sure that the necessary information reaches the insurance company, but that you do not make incorrect or incomplete statements that can be used against you later.
A pitfall of recorded statements is that once you have given one, you cannot change it or add to it. The record is created immediately, with no time to prepare and often before a victim has had time to hear an accurate prognosis after being injured. If you give incomplete answers because you have forgotten some details, you will meet with skepticism or disbelief if you try to add to them later. Some injuries are not symptomatic until long after an accident. You may unknowingly make incorrect or incomplete statements that prevent you from getting the compensation you deserve. Your spontaneous statements may not be as clear as you think they are, so if your own insurer says you are obligated to make a statement, you should submit one in writing so that you can be concise and accurate. If you are careful to only share objective facts about the accident and avoid speculation about fault, your own insurance provider can use the statement to help determine the settlement.
After an accident, insurance companies may pressure you to sign forms that will allow the other driver's insurer to access your private medical records at will. It is important not to sign anything that is not given to you by a medic or your own insurance company. Moreover, it gives the other party the right to speak with your physician without having you present. It is possible that the release could even be sent to your health insurance provider, forcing them to provide your previous claim records. All of this information could potentially be used to deny you proper compensation after an accident.
Police records can also be used by insurers to deny claims or to exonerate another driver. In the haze and adrenaline that can follow a car accident, people tend to speak out emotionally and without thinking. When you speak to the police after an accident, give only clear facts. Never admit guilt or make statements of opinion that could go on the record. State only what you know.
After an accident, avoid giving a recorded statement to a claims representative, signing a form, or making emotional admissions to police. Despite the fact that it can be difficult to see through the circus of activity directly after an accident and in the weeks that follow, you need to protect your interests. The process of seeking fair compensation for injuries sustained in an accident is full of pitfalls and complications. Your interests are always best served by obtaining skilled representation from an attorney who handles personal injury cases. Without the assistance of an attorney, your best efforts to cooperate with an investigation may cause you to lose the compensation to which you are entitled. After an accident, you have enough to worry about without walking a tightrope. Leave the lions, tigers, and bears to a professional ringmaster so that you can concentrate on your recovery.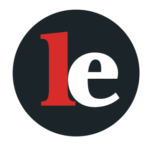 The Legal Examiner and our Affiliate Network strive to be the place you look to for news, context, and more, wherever your life intersects with the law.