Congress, various safety groups, as well as the families of crash victims have been working for more than 20 years to get the U.S. Department of Transportation to act on a basic commercial driver's license entry level training rule. Regulatory review has had the mandate on hold since 1991, along with the increase in safety that such standardized requirements would bring to our nation's roads. The final rules was to become effective on March 21, 2017, but it has been delayed. Now, thanks to the Trump administration, the regulations are being delayed yet again.
Rules Setting National Driver Training Standards Being Reviewed
The rules were first published in December 2016 but have already been delayed twice by President Trump, on January 20 and again on February 1 — now making the compliance date February 7, 2020. The rules call for classroom training in truck driving, emergencies, and planning trips. Safety advocates say that training in these skills would potentially eliminate serious truck accidents and save lives.
The published regulation has already been watered down to eliminate the requirement for a minimum amount of 30 hours of behind-the-wheel training for truck drivers, and the rule would only apply to applicants who have not received their commercial driver's license (CDL) by the effective date. Firefighters, farmers, and military drivers would be exempt. Part of the delay is due to the need for establishing a national registry of certified trainers and for the training industry to develop programs that meet all requirements. Moving forward, all CDL trainees would be required to be trained by a trainer listed in the registry in order to qualify for a CDL.
Number of Fatal Truck Crashes Continues to Rise
According to data compiled by the Federal Motor Carrier Safety Administration (FMCSA), fatal truck crashes rose by 20 percent between 2009 and 2015, and on the average, more than 4,000 individuals are killed and 100,000 injured annually in accidents involving large trucks. The yearly cost of these fatal crashes involving commercial vehicles is estimated to be more than $110 billion.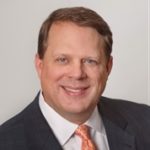 A trial lawyer for over 20 years, Bryan Pope is dedicated to fighting for justice while defending the rights of his clients. Bryan's influence often goes further—helping clients to navigate life-altering events and overwhelming grief. In addition to other areas of practice, Bryan specializes in helping sufferers of CRPS/RSD—a debilitating condition in which his in-depth knowledge enables him to lecture to other lawyers around the nation while also serving as a current chair for a CRPS/RSD organization.