After dozens of E.coli outbreaks from unsanitary food processing over the last few months, many are looking at the "E. coli Loophole" that allows meat companies to cook and sell meat on which E. coli is found during processing. This loophole is documented in the USDA regulations, but publicized. It is estimated that millions of pounds of beef each year that test positive for the presence of E. coli O157:H7.
E. coli 0157:H7 – Escherichia coli 0157:H7 – is one of hundreds of E. coli strains, the majority of which are harmless. Strain 0157:H7 produces a powerful toxin that can cause severe illness and even death and is the leading cause of food poisoning in the US. According to Centers for Disease Control (CDC) estimates, there are over 70,000 cases of infection and 61 deaths occurring in the U.S. every year with most illness linked to undercooked or contaminated meat. Although E. coli is routinely found on cattle farms and in the intestines of healthy livestock, outbreaks only occur when meat becomes tainted during processing, the bacteria contaminates the grounding process, and tainted meat is released and consumed by the public.
The USDA allows companies to label E. coli-positive meat as "Cook Only" Since cooking the meat thoroughly and at sufficiently high temperatures should kill the bacteria, the procedure allows for the sale of cooked meat, despite contamination, as the E. coli virus and other harmful bacteria are expected to die during cooking. Once contaminated meat is deemed "Cook Only" it is processed and sold as pre-cooked hamburgers, meat loaf, and crumbled taco meat. The USDA has never tracked the amount of meat that is labeled "Cook Only" but it's estimated to be significant with some estimates in one meatpacking plant averaging 50,000 pounds per week and others as high as 500,000 pounds weekly.
For more information on this subject, please refer to the section on Defective and Dangerous Products.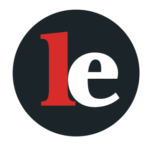 The Legal Examiner and our Affiliate Network strive to be the place you look to for news, context, and more, wherever your life intersects with the law.