According to the U.S. Consumer Product Safety Commission
(CPSC), nearly 90 billion people ride an escalator annually. Out of these,
approximately 11,000 related injuries happened in 2007. The CPSC reports that
most of these injuries are the result of falls. However, 10 percent are the
result of hands or shoes being caught in escalators.
The most common type of shoe that gets stuck in these sorts of accidents are
a popular brand/type of soft-sided shoe. 77 entrapment incidents have occurred
since January 2006; all but two of which involved the soft-sided shoes.
Young children are especially at risk for escalator injuries
by having their hands, shoes or clothing caught in the escalator. The sheer
force of the escalator can easily remove toes and fingers. Sometimes, elevators
and escalators will malfunction and cause injury to the riders. An escalator
that speeds up quickly or reverses direction will often result in injury, and
there are numerous cases of people falling down elevator shafts when the elevator
doors open but there is no elevator.
To prevent escalator and elevator injuries, consider the following rules:
·
Do not ride an escalator with untied shoes
·
Always face forward on an escalator and hold the
handrail
·
Do not bring strollers or walkers on the
escalator
·
Always hold children's hands on escalators
·
Do not permit children to play or sit on
escalators
·
Before entering an elevator, make certain that
it's actually there
Many elevator and escalator injuries occur every year. If you have been
injured while riding an escalator or elevator, contact a personal injury right away. You may be entitled to a cash settlement for your
injuries.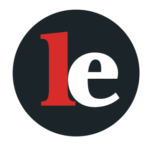 The Legal Examiner and our Affiliate Network strive to be the place you look to for news, context, and more, wherever your life intersects with the law.