Each morning when I arrive at work – usually by about six – I'm surprised to see the construction crews already on site next door. Next door to our Dallas office another gargantuan office tower is going up, and each day I glance out the window and see those men and women hard at work, in wonderment of what's been accomplished so far.
And when I came across a story this morning detailing a political fight in Iowa over whether an employee can choose his or her own doctor if injured at work, I was incensed.
The bill authorizing employee choice in medical decisions when facing an on-the-job injury has made it through the Iowa House Labor Committee, but Republicans in the full House have vowed to fight the bill when, and if, it is presented for debate on the floor. The outcome of this bill is quite uncertain.
Employers and insurance companies vehemently oppose the bill, stating that the impact from an employee choice in doctors would only lead to higher medical and employer costs without any discernable benefit to injured workers. This view is directly countered by statistics from the state of North Dakota, which allows its employees to choose their medical provider when injured on the job. Worker's compensation insurance premiums in North Dakota are among the lowest in the US.
Employees and unions support this bill – it's all about their health and well-being, and the choice of doctors should not be mandated by an employer. To force an employee to a doctor retained by the company shifts the emphasis from an employee's well-being to getting the employee back on the job with minimal cost. I agree with this view, and find it despicable that an injured employee may not be able to see his family doctor, a specialist, or whomever the employee believes is appropriate for medical care following a workplace injury.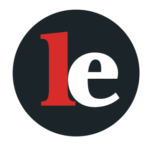 The Legal Examiner and our Affiliate Network strive to be the place you look to for news, context, and more, wherever your life intersects with the law.