Tragically, a charter tour bus crashed this morning just outside of Dallas resulting in two deaths and numerous serious injuries. The tour bus was packed with senior citizens on their way from Fort Worth to a casino in Oklahoma when, according to a witness on the bus, a tire may have blown out causing the bus to lose control, cross the highway and roll on its side.
The company that owns the bus, Cardinal Coach Line, out of Mansfield, Texas, provides tour and charter service from Dallas-Fort Worth to all over the United States and Canada. The National Transportation Safety Board has dispatched investigators to the accident scene. The investigation will focus not only on the cause of the crash, but the maintenance and safety records of the oompany.
Already, speculation about the cause of the deaths and the severity of the injuries, has focused on the lack of seat belts on ths bus. The former chief counsel for the US Department of Transportation, Brigham McCown, says that "although buses are pretty safe, and although 750 million people travel on buses every year, seat belts could reduce injuries and deaths by 77 percent, according to government statistics. That's a huge number."
What happened today, McCown said, "is tragic, and these things can and should be prevented. In this day and age there's no reason not to have a seat belt on a bus."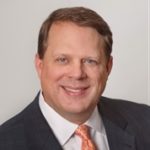 A trial lawyer for over 20 years, Bryan Pope is dedicated to fighting for justice while defending the rights of his clients. Bryan's influence often goes further—helping clients to navigate life-altering events and overwhelming grief. In addition to other areas of practice, Bryan specializes in helping sufferers of CRPS/RSD—a debilitating condition in which his in-depth knowledge enables him to lecture to other lawyers around the nation while also serving as a current chair for a CRPS/RSD organization.