A Missouri woman is suing cosmetics giants L'Oréal, Revlon, and other hair straightening manufacturers, claiming their products were responsible for her uterine cancer.
Jenny Mitchell filed her lawsuit in Illinois federal court just days after the release of a U.S. National Institute of Health (NIH) study, which showed that women who frequently used hair straightening products were twice as likely to develop uterine cancer than non-users.
Two other women in New York and California subsequently filed lawsuits of their own. Mitchell's attorney, Diandra "Fu" Debrosse Zimmerman of the DiCello Levitt firm, is handling a steadily increasing influx of similar lawsuits that she expects to continue. Debrosse Zimmerman is teaming up with Cochran Firm Texas managing partner Larry Taylor and other law firms for several cases. Taylor oversees mass torts, employment, criminal, and civil rights cases.
Why Are Hair Straightening Manufacturers Being Sued?
Mitchell said she began using hair relaxer products at about eight years old and continued through March 2022. According to the lawsuit, she was diagnosed with uterine cancer on August 10, 2018, and underwent a full hysterectomy (removal of the uterus) six weeks later.  
Mitchell's legal team claims that her cancer "was directly and proximately caused by her regular and prolonged exposure to phthalates and other endocrine disrupting chemicals found in Defendants' hair care products."
These compound chemicals can cause other devastating conditions like endometriosis, uterine fibroids, and preterm deliveries. 
The hair relaxers are sold under the brand names Just For Me, Dark & Lovely, Optimum Care, Motions, and others.
Mitchell claims that L'Oréal purposely marketed its hair relaxers to Black women and girls despite knowing since at least 2015 of their potentially dangerous ingredients.
All of the companies named in the lawsuit either declined to comment or did not respond to requests.
Do Hair Straightening Products Cause Cancer?
The hair straightening study included 33,947 U.S. women aged 35-47 that participated in the "Sister Study," which looked for risk factors for breast cancer and other health problems. Three hundred seventy-eight were diagnosed with uterine cancer during a nearly 11-year period. 
The scientists did not ask participants about the brands or ingredients of their hair relaxers. But they found that several common straightener chemicals could increase uterine cancer risk. They theorized that relaxers could be more harmful than other beauty products because they are applied on the scalp and absorbed more quickly through accidental burns. 
The study concluded that the risk of developing uterine cancer by age 70 is around 4 percent in women who used hair relaxers at least four times in one year and just 1.6 percent in women who hadn't used them. It also noted that the link between the products and the cancer was most pronounced for Black women, who made up just 7.4 percent of the overall participants but almost 60 percent of those who reported using straighteners.
Uterine cancer is the most common type of gynecological cancer in the country, with rates among Black women rising especially fast.
Have You Developed Uterine Cancer After Using Hair Straighteners?
The litigation against hair straightener manufacturers isn't the first to focus on hair care products. 
In 2021, Pantene's dry shampoo was recalled by Proctor & Gamble for containing dangerous levels of the carcinogen benzene. In 2018, consumers sued Monat, a multi-level marketing beauty company, over hair care products with allegedly toxic chemicals that caused hair loss and balding.  
"As most young African-American girls, chemical relaxers, chemical straighteners were introduced to us at a young age," said Mitchell. "Society has made it a norm to look a certain way, in order to feel a certain way. And I am the first voice of many voices to come that will stand, stand up to these companies, and say, 'No more.'"
If you have been diagnosed with uterine cancer and suspect it is due to your use of hair straightening products, you may be able to join in the fight against beauty companies who knowingly use dangerous chemicals in their products. An experienced personal injury attorney with a background in product liability can help you win the battle against a large manufacturer with its own powerful insurance and legal team. Contact https://www.hairlitigationgroup.com/ or call 866-868-5291 for a free and confidential consultation.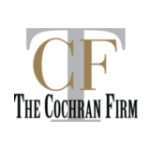 At Cochran Texas, we understand that needing legal help can be scary.  It doesn't have to be. We are a trusted leader in the legal profession and in our community. We know you are more than a case number. We get to know you as a person.  This allows us to offer a balanced and thoughtful approach to giving you the best possible legal representation. Our mission is to protect the legal rights of ALL people in our community. No matter your race, gender, background or income level you have a right to skilled legal help. Call us at 800-843-3476.