Due to a shortage of health care workers in the U.S., healthcare staffing companies have experienced tremendous opportunities and growth in recent years. Companies like MHA Group, the parent company of Merritt Hawkins & Associates as wells as Staff Care, Inc., and Martin Fletcher & Associates, employ hundreds of workers who attempt to entice physicians, nurses and other health care workers to leave their current jobs and go to work for another employer. Hospitals and clinics, which are in extreme need of qualified workers, pay hefty fees to these staffing companies for the "head hunting" services.
The front line workers for these staffing companies come in two primary varieties, often referred to as marketers and recruiters. Marketers are responsible for identifying "needs" or positions that need to be filled. Recruiters look for physicians, nurses and other health care workers who might be able to fill those needs. While often billed as a "profession" in which employees can make a lot of money, workers in this industry are often little more than telemarketers. They are given a list of hospitals (in the case of marketers) or doctors or nurses (in the case of recruiters) and spend most of their time calling to solicit them. Their primary job is to "smile and dial." Indeed, most staffing companies require a minimum number of dials each day, sometimes more than 150 calls by each employee.
The workload inevitably requires employees in this industry to work an obscene number of hours, in some cases more than 80 hours per week. This sweat shop mentality is encouraged by the staffing companies because the workers are paid on a salary basis without overtime. This is true even though, in most cases, marketers and recruiters are not exempt from the overtime requirements of the Fair Labor Standards Act.
The Rasansky Law Firm has represented numerous employees in the health care staffing industry whose employers have failed to pay overtime as required by Federal Law. If you or someone you know has worked in this industry, you may be able to recover back wages and other money damages. Please contact the unpaid overtime experts for a free consultation.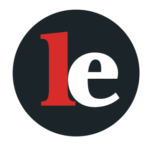 The Legal Examiner and our Affiliate Network strive to be the place you look to for news, context, and more, wherever your life intersects with the law.