The number of highway fatalities in Texas continues to increase, prompting the Harlingen-San Benito Metropolitan Planning Organization to adopt the Texas Strategic Highway Safety Plan last month.
The plan aims to reduce the death and injury toll on Texas roads, which have been steadily increasing since 2012, despite the state's efforts to improve driver behavior and upgrade road conditions. House Bill 62, which makes it illegal to text while driving in Texas, was passed by the state legislature and took effect September 1, 2017.
The intent of the plan is to reduce highway fatalities and serious injuries by about two percent from 2018 through 2022, and in doing so, focus on seven critical areas:
Distracted driving
Impaired driving
Intersection safety
Older motorists
Pedestrian safety
Roadway and lane departures
Speeding
According to data compiled by the Insurance Council of Texas (ICT), traffic fatalities in Texas have increased 34 percent since 2010. According to ICT spokesperson Mark Hanna, there is a definite correlation between a healthy Texas economy, higher speed limits, lower gasoline prices, an increasing population, and the steady rise in traffic fatalities. He said alcohol, speeding, and distracted driving all play major roles in the number of fatal accidents occurring in the state. Texas ranked number one in the nation for fatal crashes and alcohol-impaired driving in 2015, according to an Insurance Journal report.
Traffic fatalities began to increase dramatically in Texas in 2011, and by 2012, approximately 3,037 people were killed on Texas roads. That number has increased significantly almost every year since then, with 3,801 deaths on the state's roads recorded in 2017. Experts predict that if things do not change, 3,891 people will die on Texas roads during 2018, and an estimated 4,327 by 2022.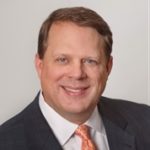 A trial lawyer for over 20 years, Bryan Pope is dedicated to fighting for justice while defending the rights of his clients. Bryan's influence often goes further—helping clients to navigate life-altering events and overwhelming grief. In addition to other areas of practice, Bryan specializes in helping sufferers of CRPS/RSD—a debilitating condition in which his in-depth knowledge enables him to lecture to other lawyers around the nation while also serving as a current chair for a CRPS/RSD organization.