When you were a kid, you probably knocked over a glass of water at least once. After an initial reaction of frustration or annoyance, your parents may have told you that accidents happen and that it would be ok. After mopping up the water, drying whatever may have gotten wet in the process, and maybe throwing away a broken cup, odds are that everyone went on with their days. After all, you didn't mean to knock over the glass. However, the story may have gone differently if you knocked over the glass and tried to hide it. If you ran up to your room and denied it, leaving the mess for someone else to find instead of taking responsibility, your parents may have been disappointed and upset. The same idea can be applied to auto accidents. So long as no one is killed or seriously injured, most drivers feel at least some relief after an accident. Even those who are not at fault feel somewhat comforted that things could have been much worse and everything can be worked out- that is, as long as all the parties involved take responsibility. Unfortunately, some drivers choose to hit and run instead of answering to the other people involved in the accident and the authorities.
By definition, a hit and run is any accident in which one or more participants fails to wait for the police to arrive on the scene so that an official report can be filed. According to the Insurance Information Institute, 11 out of every 100 car accidents are hit and run. With that in mind, it's not a bad idea to plan ahead, just in case the worst case scenario becomes a reality. Contact your insurance agent to make sure that your coverage protects you in the event of a hit and run incident. In most States, hit and run is covered under Uninsured Motorist (UM) insurance. If you don't have that coverage, consider adding it. You should also keep a camera within reach in your car. With a camera, or camera phone, available, you can photograph the damage sustained in any car accident. In the case of a hit and run, you may be able to take a picture of the other driver's car or license number.
If you are the victim of a hit and run, you should first call the police. The law mandates that the authorities be notified of all auto accidents, and in the case of hit and runs, time is of the essence. The sooner authorities are able to get your statement and begin looking for the driver who left the scene, the better the chances of finding him or her. Next, take pictures of any damage to your vehicle. Third, if no ambulance is called to the scene, seek medical attention. Injuries from car accidents don't necessarily show up until weeks or months afterward. You must be examined as soon as possible so that you can avoid disputes with insurance companies later, should you need compensation for injuries. If you wait to have yourself checked, insurers may argue that your injuries are unrelated to your accident. Moreover, a doctor may discover an injury you did not realize you had, and the sooner you are treated, the better. Finally, call your car insurance agent. Cooperate with them by answering questions, but be careful to state only facts about which you are sure. Do not give what is called a "recorded statement", because you will not be able to change it at any point once you have gone on the record. If your injuries worsen or you remember more details after giving a recorded statement, you cannot add to it. If you have Uninsured Motorist coverage, your chances of being covered are high.
If you are involved in an accident, and the other driver chose to run instead of staying to exchange information, you should not suffer the consequences. Avoid the fallout from irresponsible drivers who choose to hide instead of cleaning up their messes. Plan ahead, insure yourself, and look out for your own interests on the road. Remember, if you are involved in any accident, always stay on the scene until the police arrive. Taking responsibility is always better than running away and answering for it later.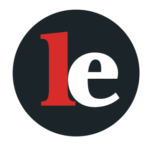 The Legal Examiner and our Affiliate Network strive to be the place you look to for news, context, and more, wherever your life intersects with the law.