Today it's not so much about what we say but when and how we say it. People who are posting on social networks need to realize it has repercussions across all aspects of their life. They can't just post a personal message without a business colleague finding it and reading it. They can't go out and party it up for the weekend without a friend posting pictures online and who wants to see that! Here are 5 ways to keep your online persona clean, honest and undamaging (as best possible).
1. Consider your medium. It might sound simple but don't mix business with pleasure. Don't post personal information on your business sites and try to keep your personal postings private.
2. Control your friends. Be careful who you let into your 'friends' circle in on your personal and business networks. Avoid guilt by association and be ready to reject or remove friends to preserve your image.
3. Monitor your state. Don't post when you have been drinking, don't post when you are angry. Always give yourself time to come down before you let the world know something you shouldn't.
4. Be true to yourself. Always be who you are online. Fakes, when found out, will be driven out of the village never to be heard from again.
5. Know your tools. There are ways to track when your photos or postings are being use. Use those tools so you can be sure your information isn't showing up in the wrong place at the wrong time.
Don't miss this interview with the Legal Broadcast Network about an attorney's client posting damaging info on his Facebook and MySpace pages that cost him at least $20,000! It really does pay to keep your social networking, well, undamaged.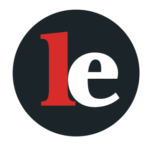 The Legal Examiner and our Affiliate Network strive to be the place you look to for news, context, and more, wherever your life intersects with the law.