Are you confused by all of the yellowpage ads for attorneys? How about all of those ads on television? If you follow these guidelines, you will make your search much easier and it will relieve some of the anxiety in your search.
1. Choose an attorney whose specialization is in personal injury cases. There are many who represent personal injury clients as well as other practice areas, such as divorce, criminal defense or real estate. Choose one whose practice is devoted to personal injury claims. A "general" attorney or "part-time attorney" will not be the right kind.



2. Choose an attorney who has an expertise in the field of personal injury law. There are several types of law for an attorney to claim specialty in. No one is good at EVERYTHING.



3. Choose an attorney who focuses on the medicine involved in your case. You would be quite surprised at just how many attorneys claim that they are specialists in personal injury who have very little understanding of the medicine and treatment involved with the client's injury. For example, take a case involving neck and back injuries. These types of injuries can be difficult to prove in court because spine medicine is extremely complex and the diagnostic imaging may show very little or nothing at all. Yet, this area of medicine has also undergone enormous strides and advances just in the last ten years. There are now new diagnoses in the area of spine medicine that literally did not exist a few years ago, not to mention new treatments and minimally invasive procedures that have been created due to advancements in technology.
*Choose an attorney who actually goes to trial. To understand why this is such an extremely important factor when choosing an attorney you have to understand the business of insurance and why claims are settled. Essentially, the insurance company is in the business of "risk." That is, it accepts your money with the promise that it will pay you money if you encounter certain risks of harm or damage. The risks are usually low, which is why the insurance company can earn enormous profits.
There are many more guidelines to choosing an attorney, but these should get you started. Should you have any questions, please feel free to send us an email!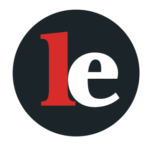 The Legal Examiner and our Affiliate Network strive to be the place you look to for news, context, and more, wherever your life intersects with the law.