Following a car crash, you may be too upset and agitated to recognize the tactics employed by insurance agencies to reduce your payout. Although you reliably pay your premium, your insurance company may not have your best interests at heart in the event of a collision. To save money and maintain company value, insurance companies may use certain tactics to limit their expenses, including payouts to their own customers.
Some examples of sneaky tactics that insurance adjusters may try include the following:
· An insurance adjuster may call you immediately following the accident to take a recorded statement about your injuries. At this time, you may be too distracted to give an accurate and complete statement, which could hurt your case later on. If an adjuster calls, take down his or her information and call back when you are ready. Alternatively, you can provide the adjuster with your lawyer's contact information and direct all calls to the lawyer's office.
· The insurance adjuster may not mention hiring an attorney or even advise against it. Instead, he or she might offer a small settlement to release the claim forever.
· The insurance adjuster may ask you to sign medical authorization forms that release your complete medical records, not just those related to the accident. This allows the insurance company to hunt for prior injuries to disqualify you from coverage. Do not sign any medical authorization forms without consulting an attorney. At the very least, read all paperwork before signing and only agree to release information pertinent to the accident.
· The insurance adjuster may misrepresent insurance policy benefits or give inaccurate information. For example, in the settlement agreement, the adjuster might omit Uninsured Motorist coverage available for you to recover. Hire an attorney that can investigate all insurance benefits available to you before you agree to a settlement or sign any papers.
· The insurance adjuster may cut off your necessary medical treatment prematurely. In some states like Florida, the insurance company has the right to hire its own doctors to evaluate your injuries and determine whether your injuries justify continued payments under your personal injury protection policy (PIP).
· The insurance adjuster may try to delay payments until you are distressed and cannot wait any longer so that you will unwillingly agree to a low offer.
· The insurance adjuster may place you under surveillance to try and prove that you are not suffering from bodily injury. Look for suspicious persons around your home or at work and follow prescribed activity limitations.
· The insurance adjuster may act like a friend to encourage you to work before you are ready.
If you are injured in a car accident and need to file a claim with your insurance company, please be aware of the pitfalls of seeking compensation without the help of an attorney. While you might expect your insurance company to cover you in the event of an accident, it is important to remember that their primary goal is to run a business, perhaps at your expense. Watch out for sneaky tactics used by insurance adjusters and hire an attorney to represent you for the best protection.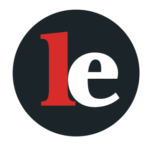 The Legal Examiner and our Affiliate Network strive to be the place you look to for news, context, and more, wherever your life intersects with the law.